F e r r a r i
A simple chennai guy, living in bangalore. Loves to watch Formula 1 and European Football. Big fan of AR Rehman
My other blog

Tamil Lyrics(iLamai enum)
This work is licensed under a
Creative Commons License
.
Other Circuits
Sites I like
Recent Races
Race History
November 2004
December 2004
January 2005
February 2005
March 2005
April 2005
May 2005
Bandipur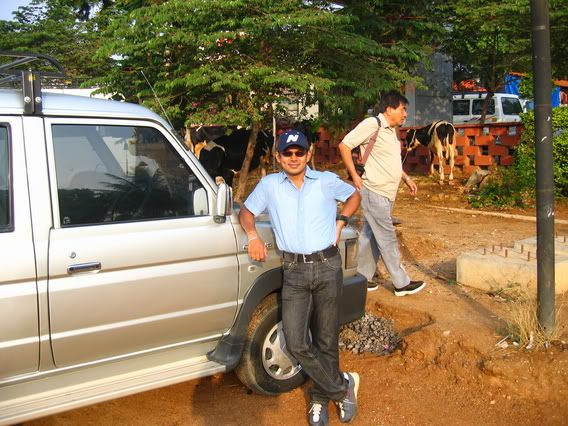 Had been to Bandipur this weekend. There is a wildlife sanctuary at Bandipur. Myself and some of my colleagues went there. Actually our clients are there from Sweden, and they were very much interested in venturing into the jungle. This place is around 190 KMS south of bangalore, on the bangalore-ooty route.
Read on!


(Please Click on Every picture to get a bigger one)


***Day One**************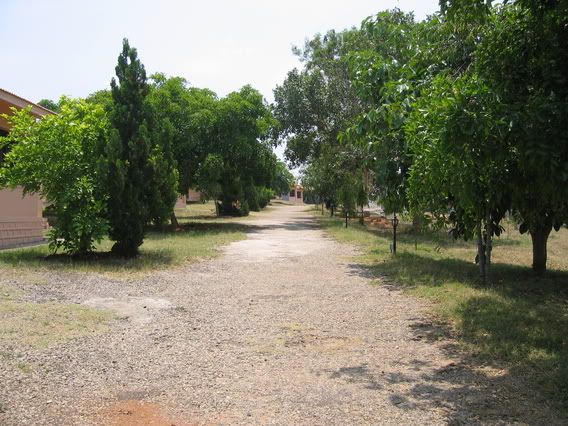 The resort is there right at the beginning of jungle. Lots of greenery, and very silent. It is a must visit place if you want to relax over a weekend.

We reached there by around 12 in the afternoon. Had lunch and rested for a while. The jungle safari started at around 4 PM. There was this special jeep, which takes you inside the jungle.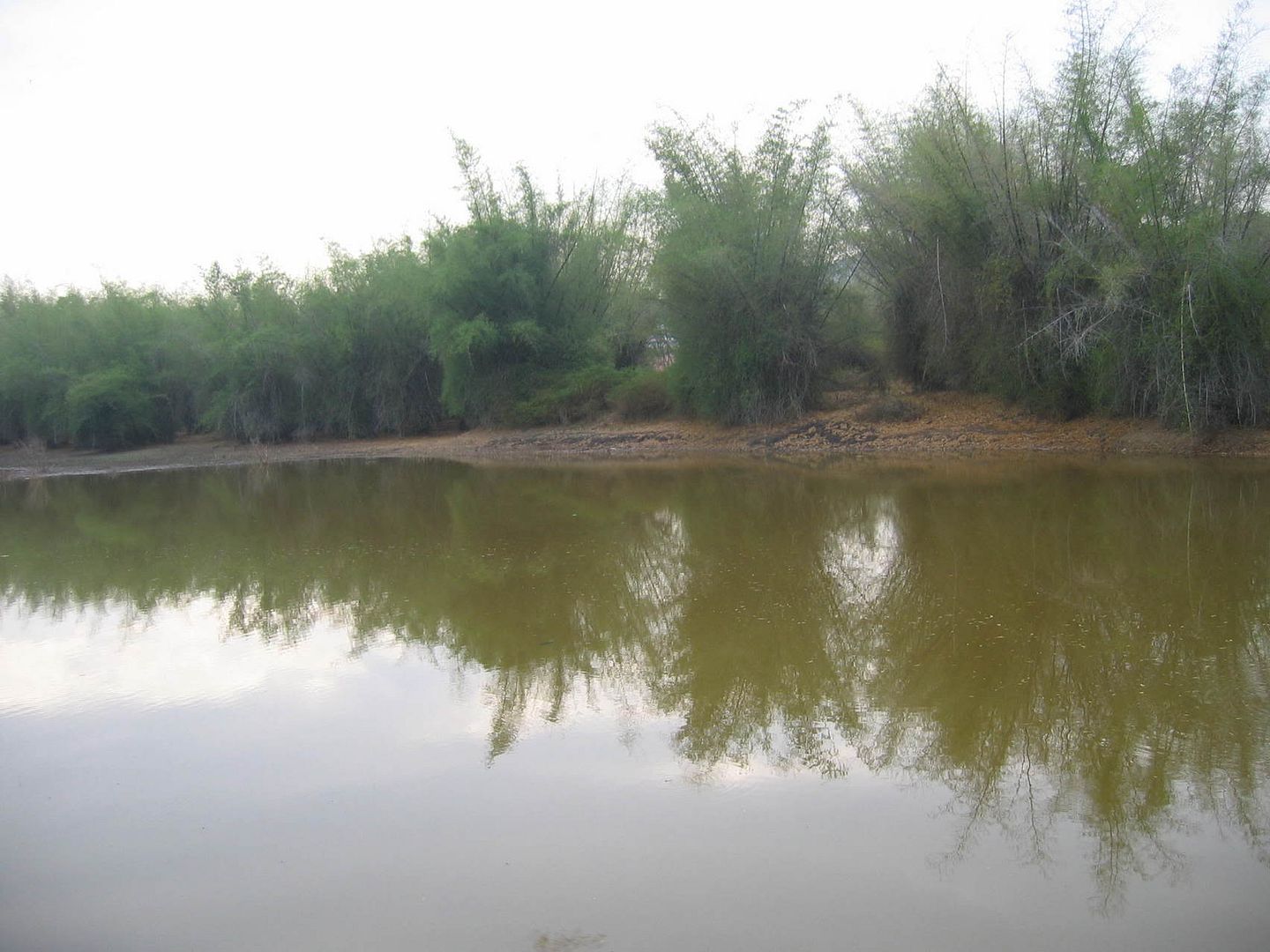 This is the water hole, where the tigers usually come to quench their thirst it seems. We waited here for quite sometime, to check if a tiger is there. Our bad luck. Didn't find any :-(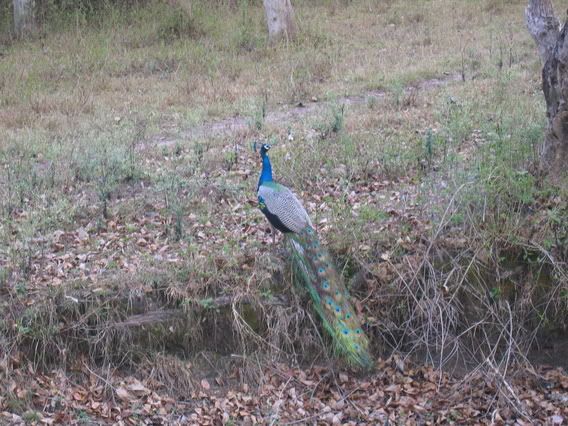 But there were many peacocks.
During monsooon, they spread their feathers and express their joy. Now they were happy to fold it and keep it intact.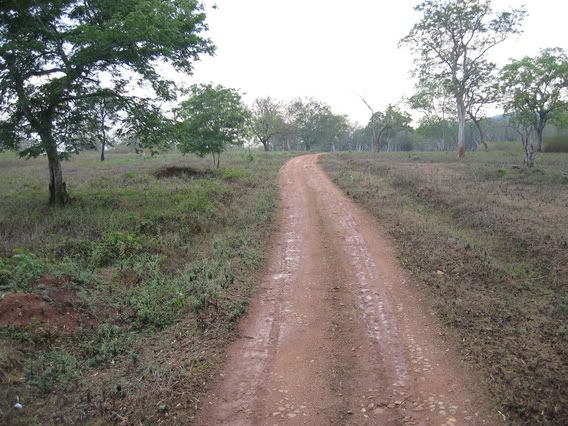 This is the sort of roads, that we found inside the jungle. Some of them had tiger pug marks, and elephants marks as well.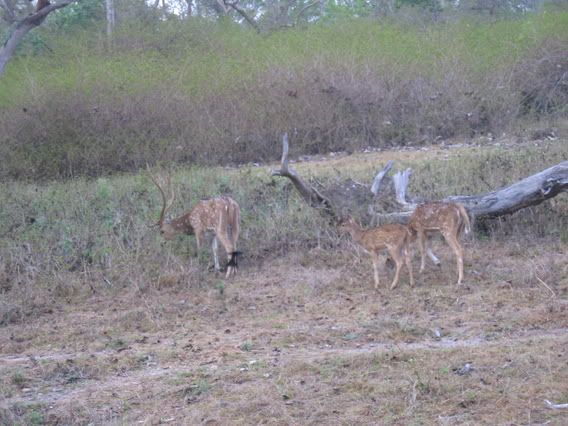 There were many different types of deer inside this forest. I would have seen atleast a 1000 deer in the past 2 days.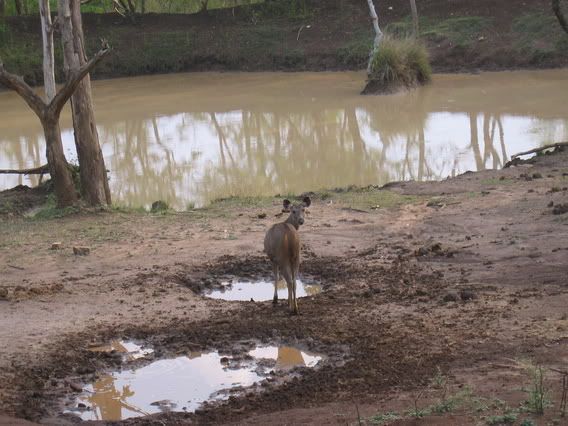 There was this huge samba deer. And it seems, it licks the sand every evening. Mainly to add salt content. And this particualr deer wasnt scared of us, and was very happy to pose for photographs.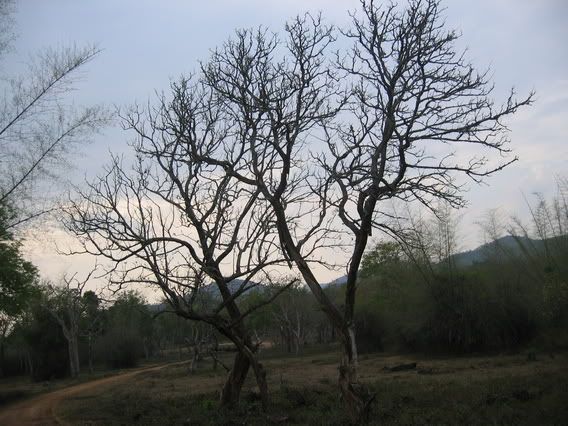 It was slowly getting dark, and there was more activity. All the wild animals were trying to get back to their den or whatever. But they were too quick and it was very tough for us to capture them. We saw wild boars, the giant malabar squirrels, monkeys, elephants. And also many birds like woodpeckers, kingfisher, blue jay and many more.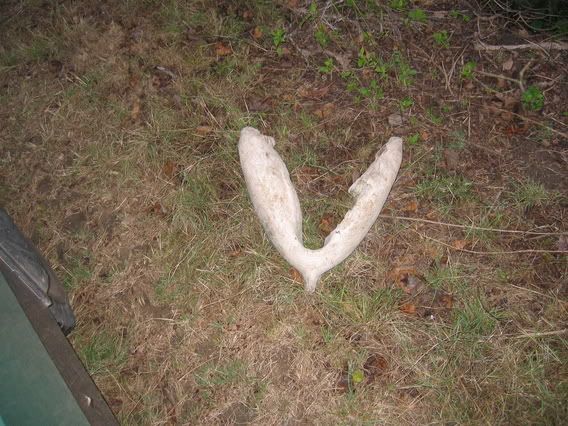 This is the jaw bone of a dead elephant. We clicked many more photographs and called it a day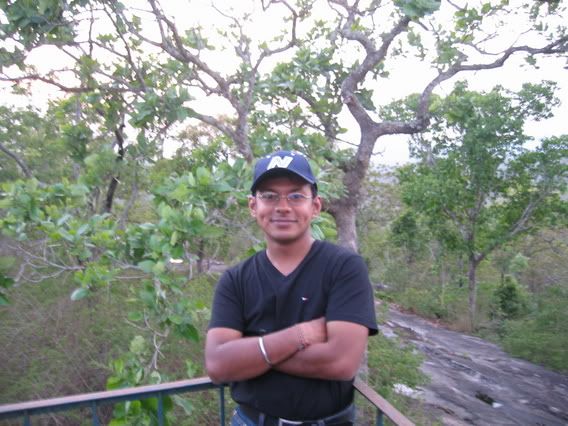 ***End of Day One*********
***Day Two**************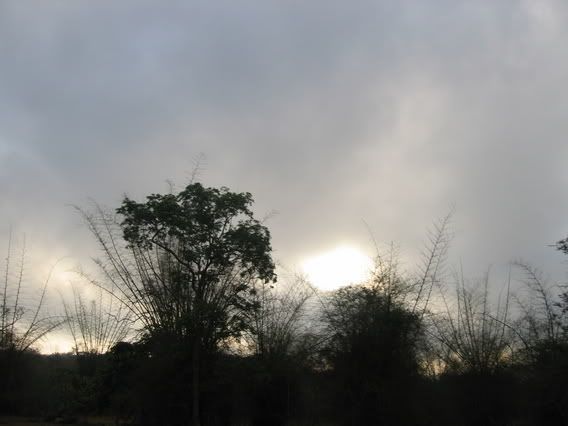 We set off early in the morning, hoping to see some more elephants and tigers. We took a different route this time. We reached a place, where Karnataka ended and Tamilnadu started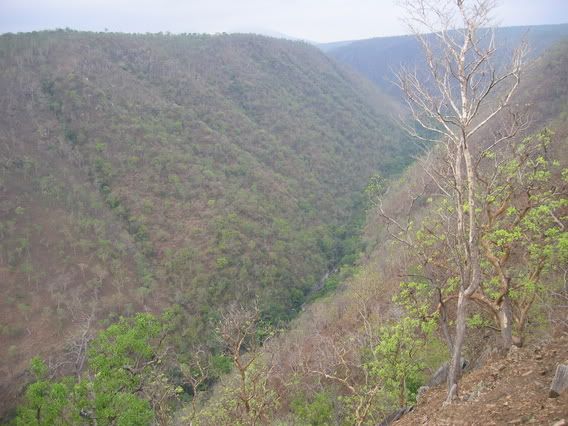 In between the mountains, a river flows during monsoon time it seems. This place looks very very beautiful. No pollution, lots of fresh air and breeze. Nature at its best. There was a cloud cover and look at the skies, at 10 AM in the morning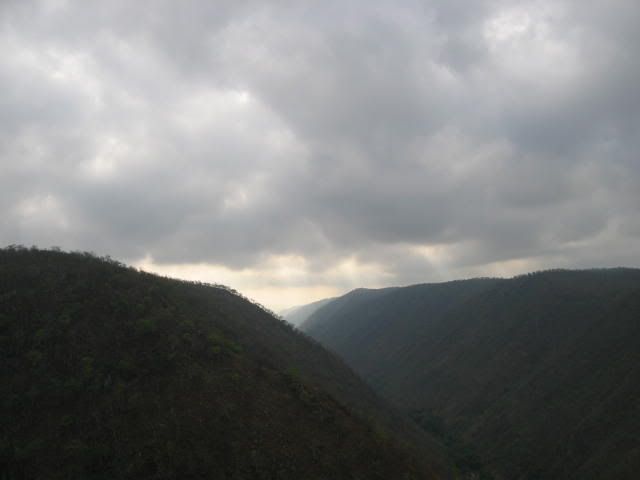 The forest guard said, we can get down from the jeep and take some pictures. Otherwise, we were not allowed to get down from the jeep till the end of safari.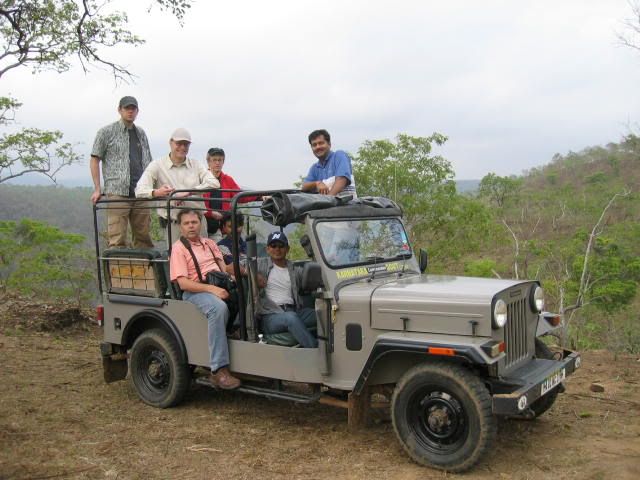 he he. (Psst. I sat in the driving seat only for this photograph :-D)
My Norwegian friend wanted to take a snap with me.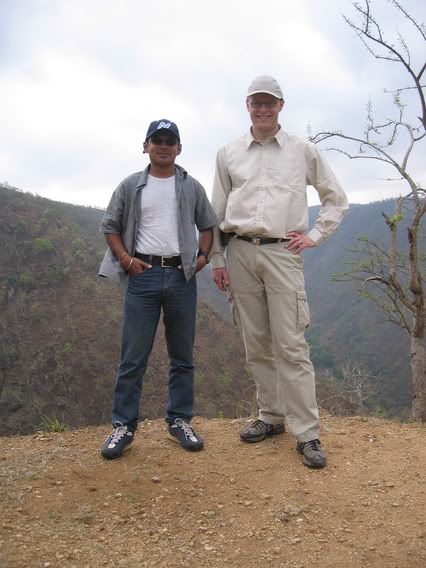 He has promised to take me to deep woods in Sweden and Norway sometime ;-)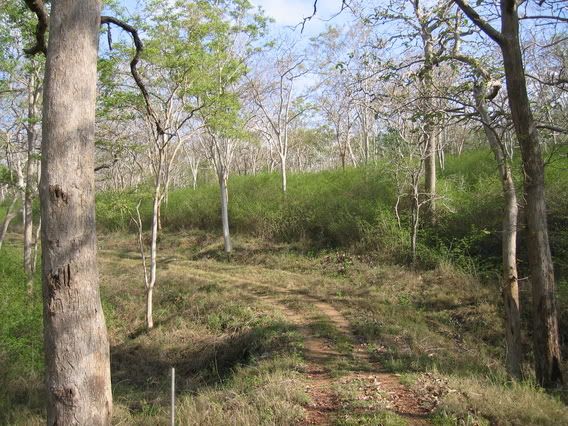 Then the forest guard took us through a road less travelled. The sun was out by this time, and the sky looked lovely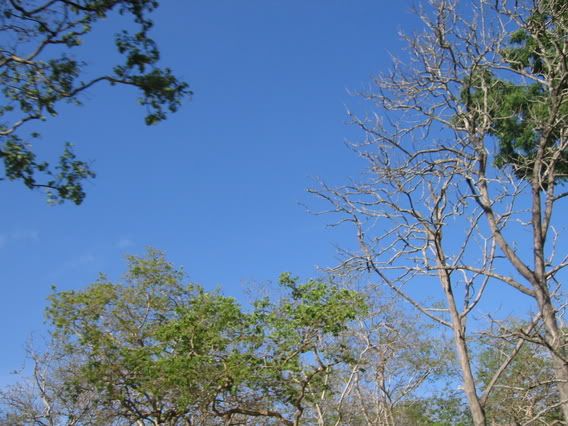 When we were about to leave, I saw a huge elephant. Initially he was standing quiet at a distance.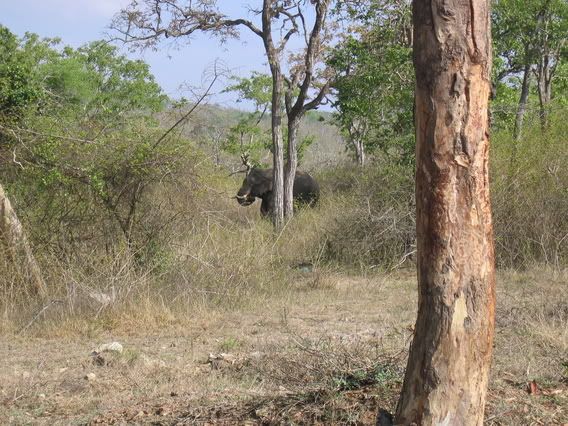 We took some photographs. All of a sudden he started running towards us angrily. Oh god. It was so scary. I was almost within touching distance of his trunk, and the last thing in our mind was to take photographs :-D

We checked out from the safari and started back for Bangalore. On the way, we found many trees with red flowers. It looked really beautiful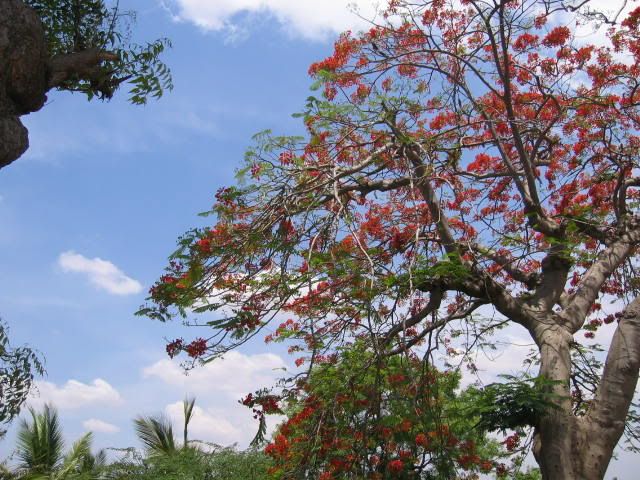 We changed our plans and decided to goto a bird sanctuary called Ranganathittu for bord watching :-D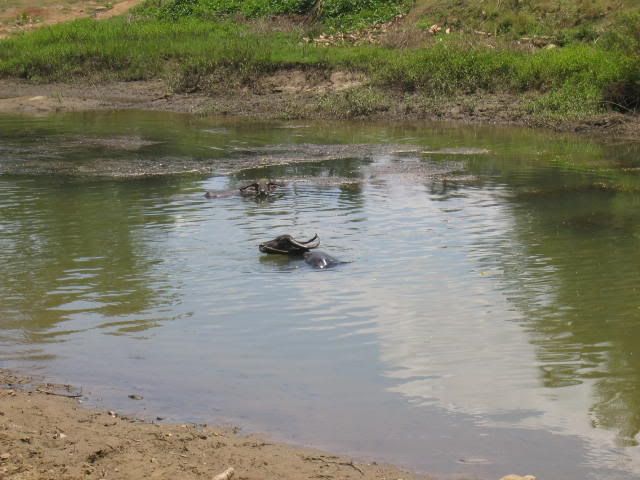 It was a very hot day, and this Mr Buffalo was trying to chill out in the lake along with his friends.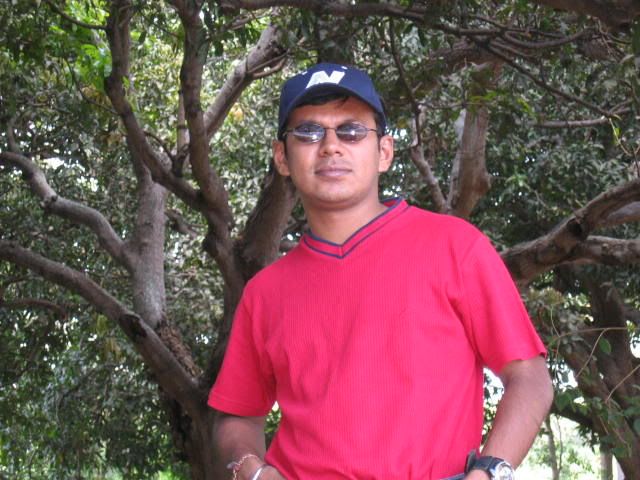 What am I a Ferrari fan, if I dont have a red Tshirt?

This place has amazing birds. It definitely is not the season, but I spotted so many birds.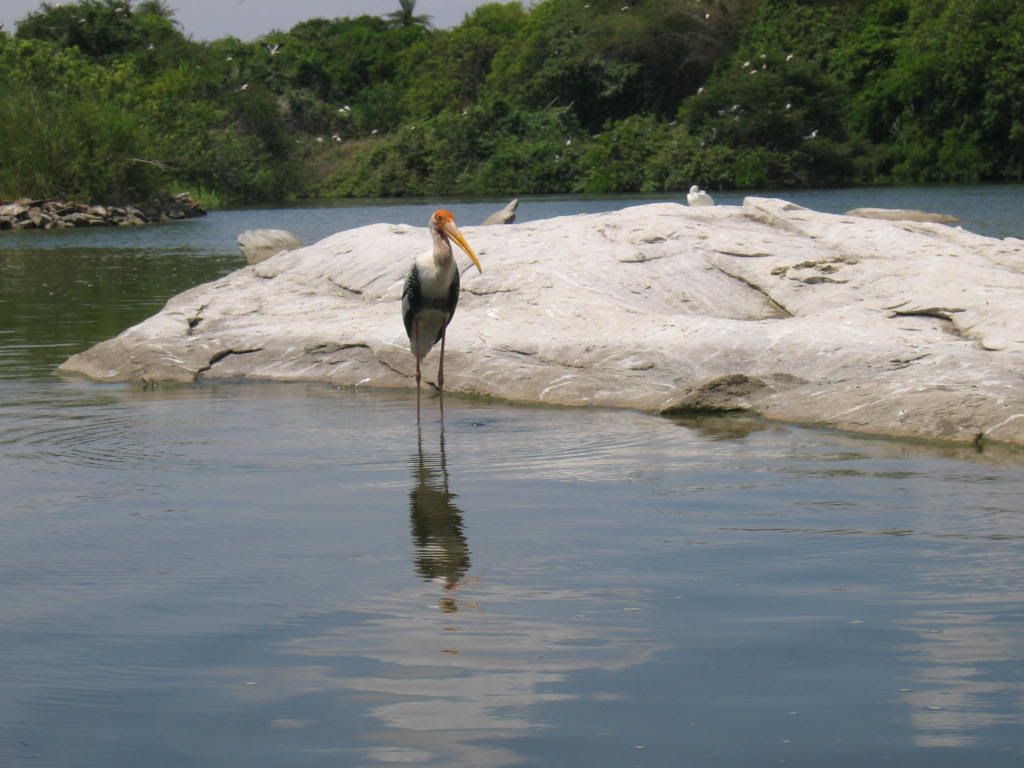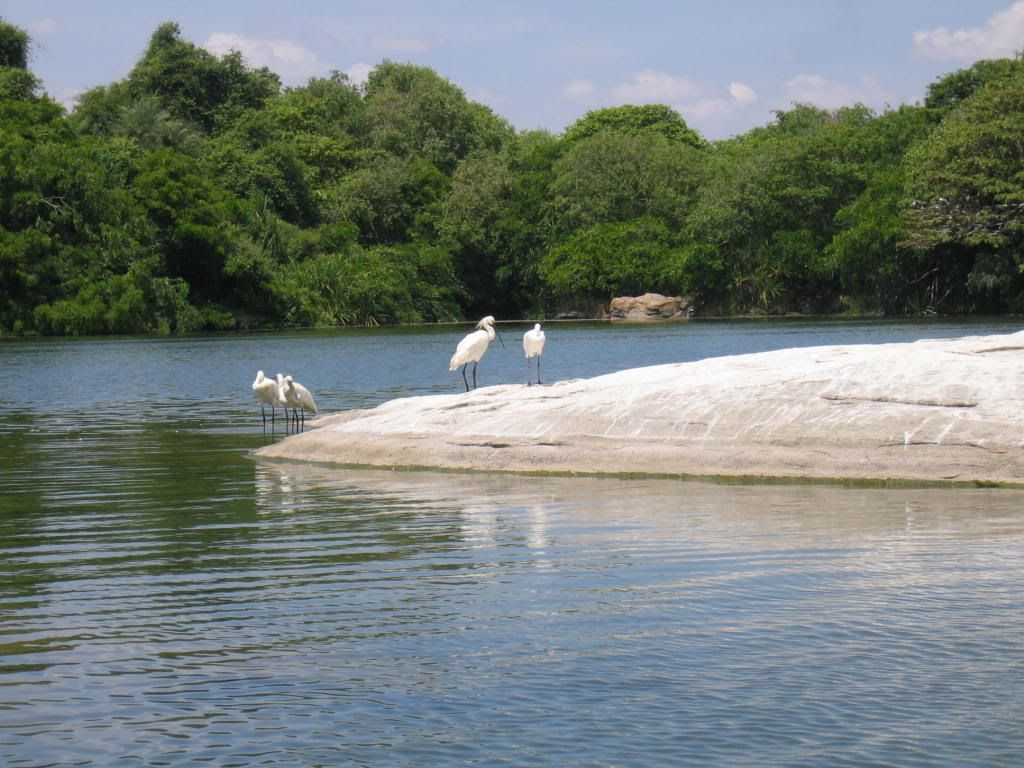 You go on a boat ride for some 30 hr and get to see so many birds. Lovely. Do visit this place when you get a chance

I caught this fellow just in the right time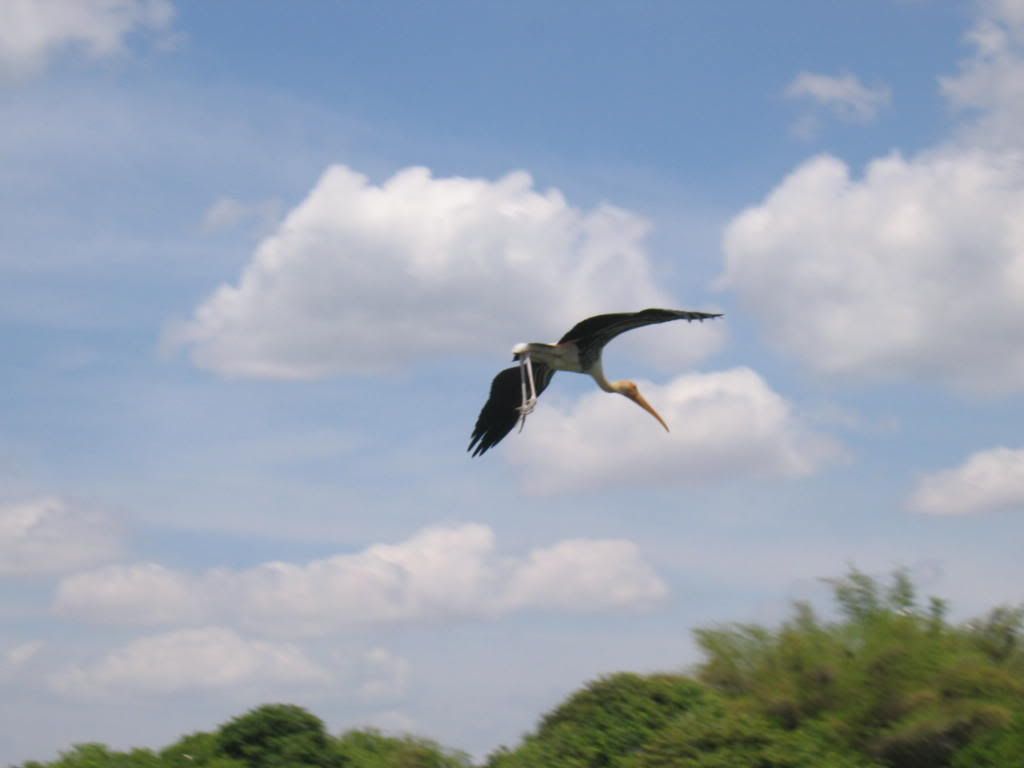 when he was flying over us.
There was some community gathering happening I guess.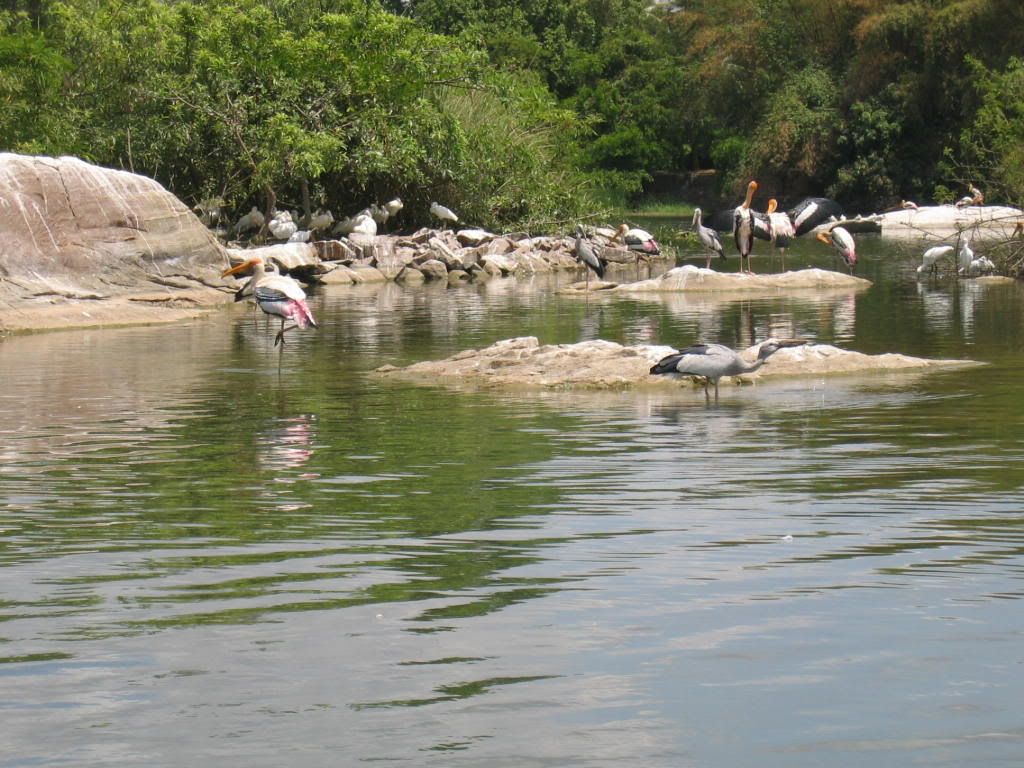 This bird was very happy in stretching its wings and giving a good pose for us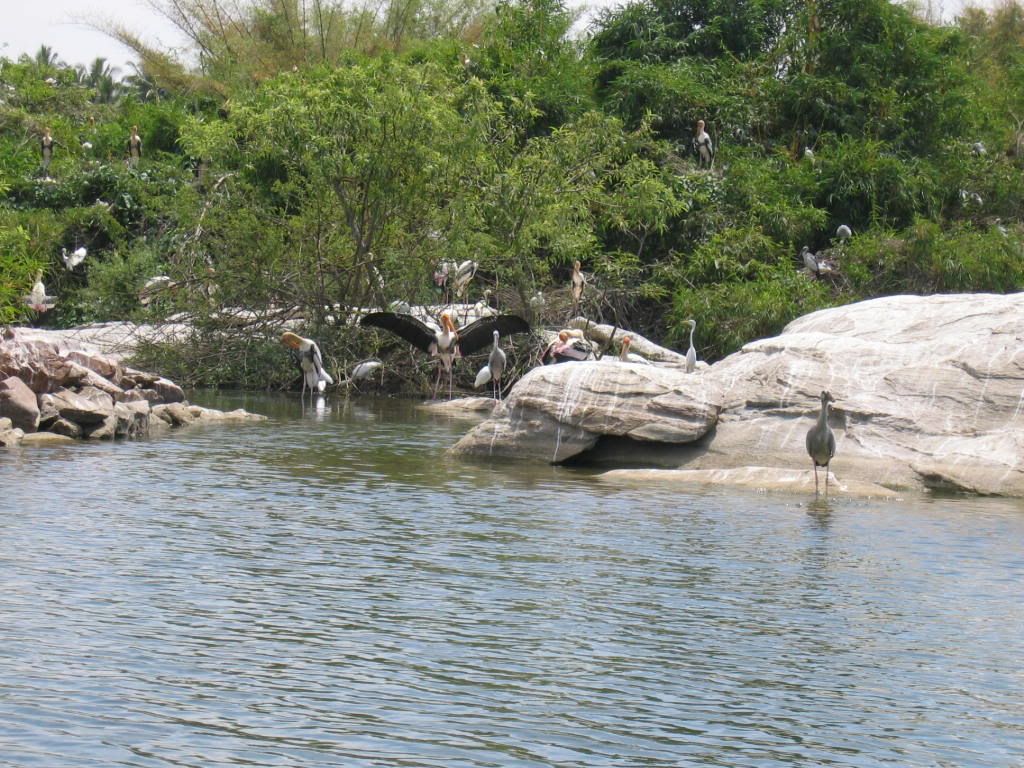 Hope you enjoyed the snaps folks. Reached office by 7.30 in the evening. Took 1 hr to upload and blog the snaps. Dead tired now. Bye :-)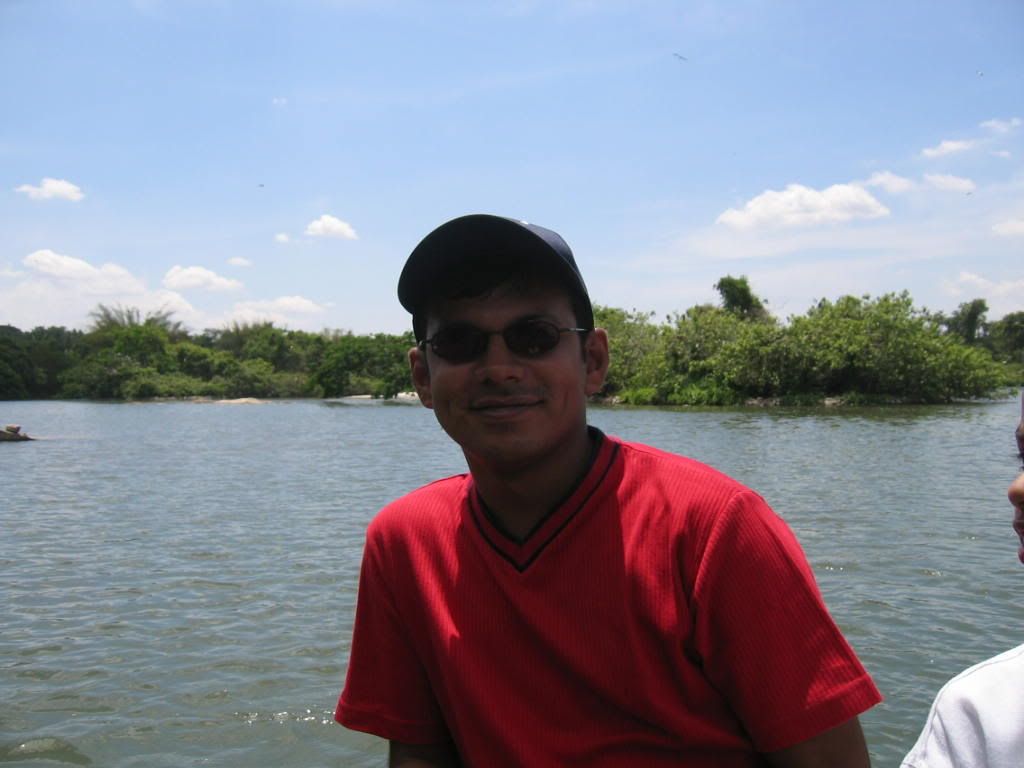 Cut and Pasted by F e r r a r i
at
7:17 AM
|
Check out
One shot. Two birds
Pit Stop
Crashes