Hogenakal
I had been to Hogenakal water falls this weekend. It was just 150 kms fromm bangalore, so we could cover the entire thing in a day.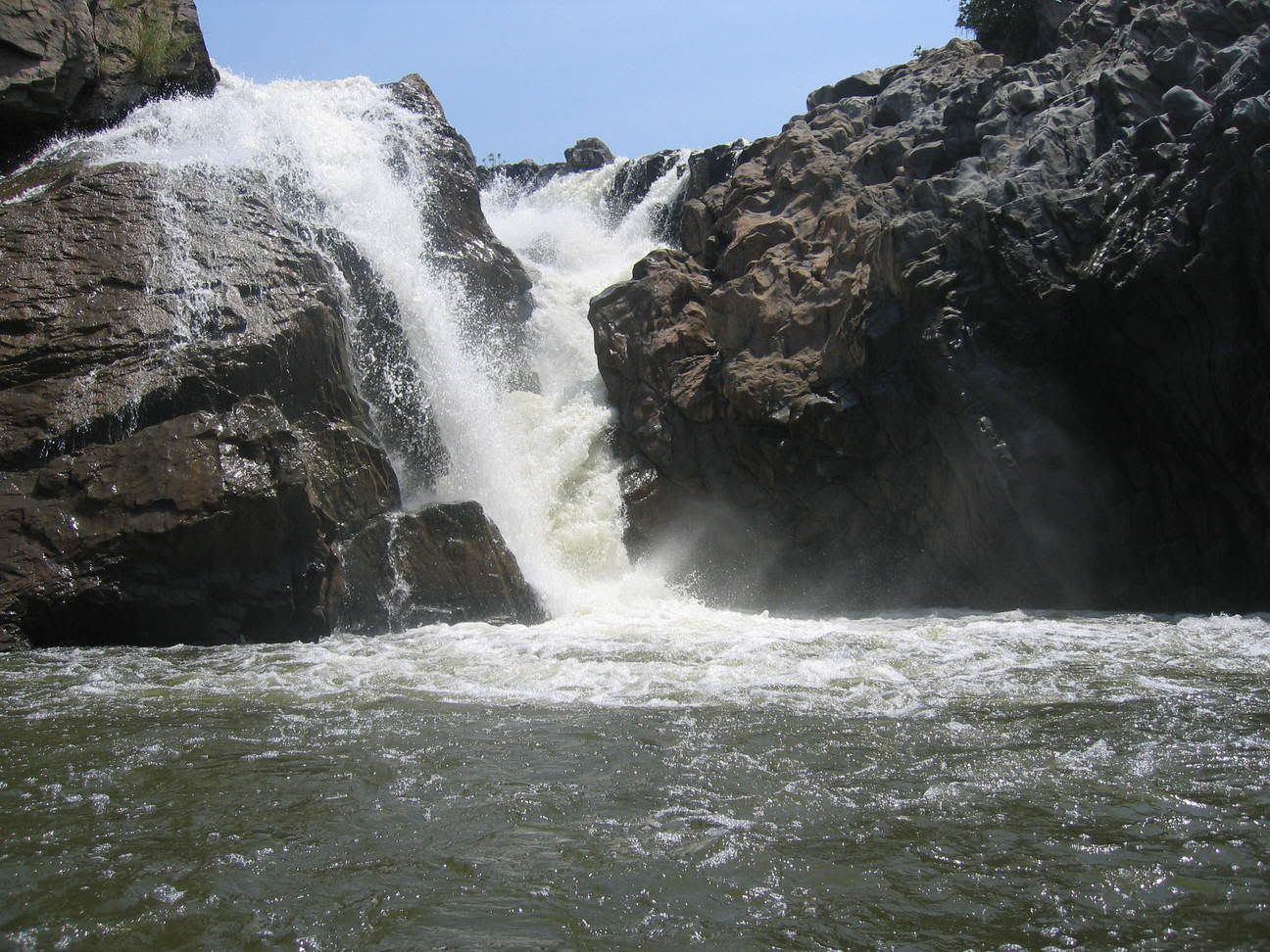 Click
here
for the full post

Click on
We started very early in the morning. Could catch a glimpse of sunrise near Hosur. It was wonderful.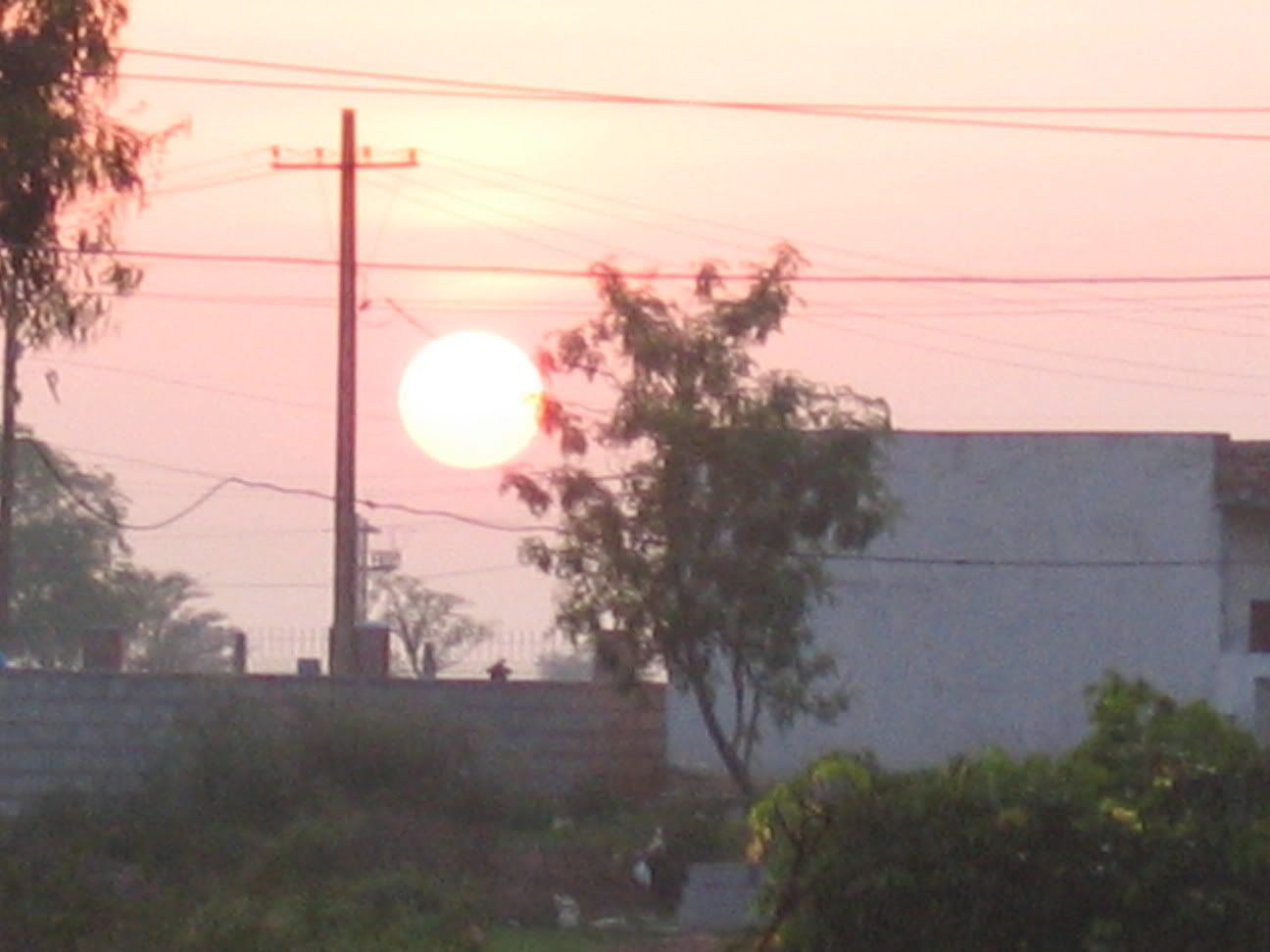 This is the view from the hanging bridge. River cauvery, flowing in between these rocks. Some places it is as narrow as 10 metres and in some places as wide as 1 km.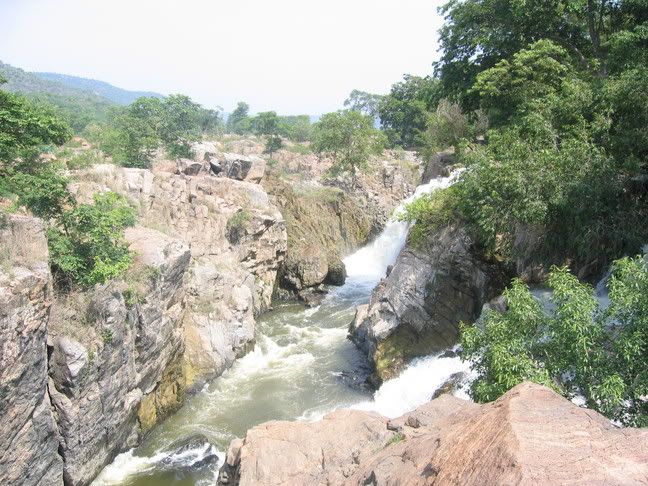 There was this hanging bridge, atop the river. You need to pay an entry fee of 3 rs per head, and 20 rs for a digital camera.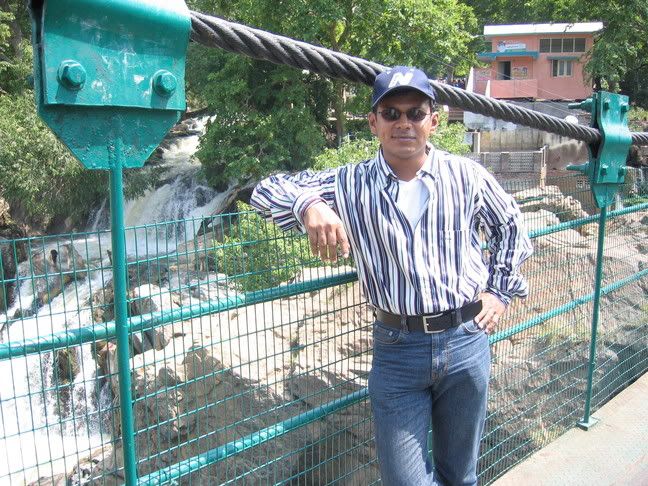 There were around 12 waterfalls like this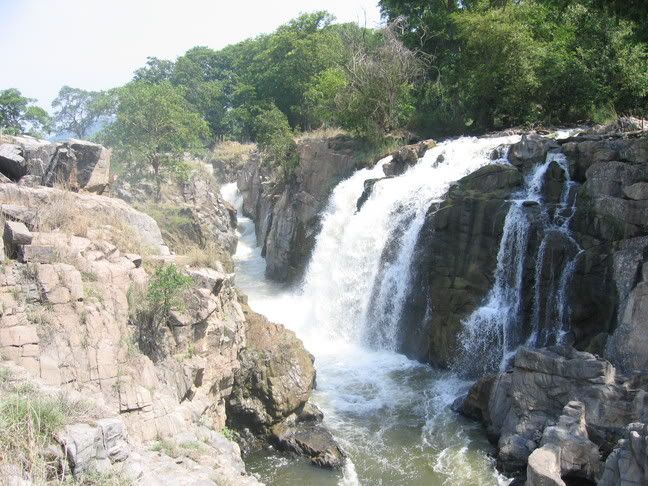 and this.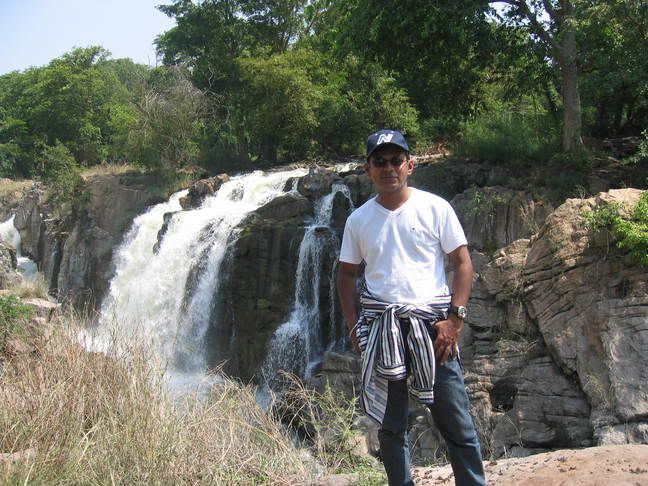 This was the boat, in which we went. In tamil it is called as a parisal. (Coracle in english if I am not wrong.)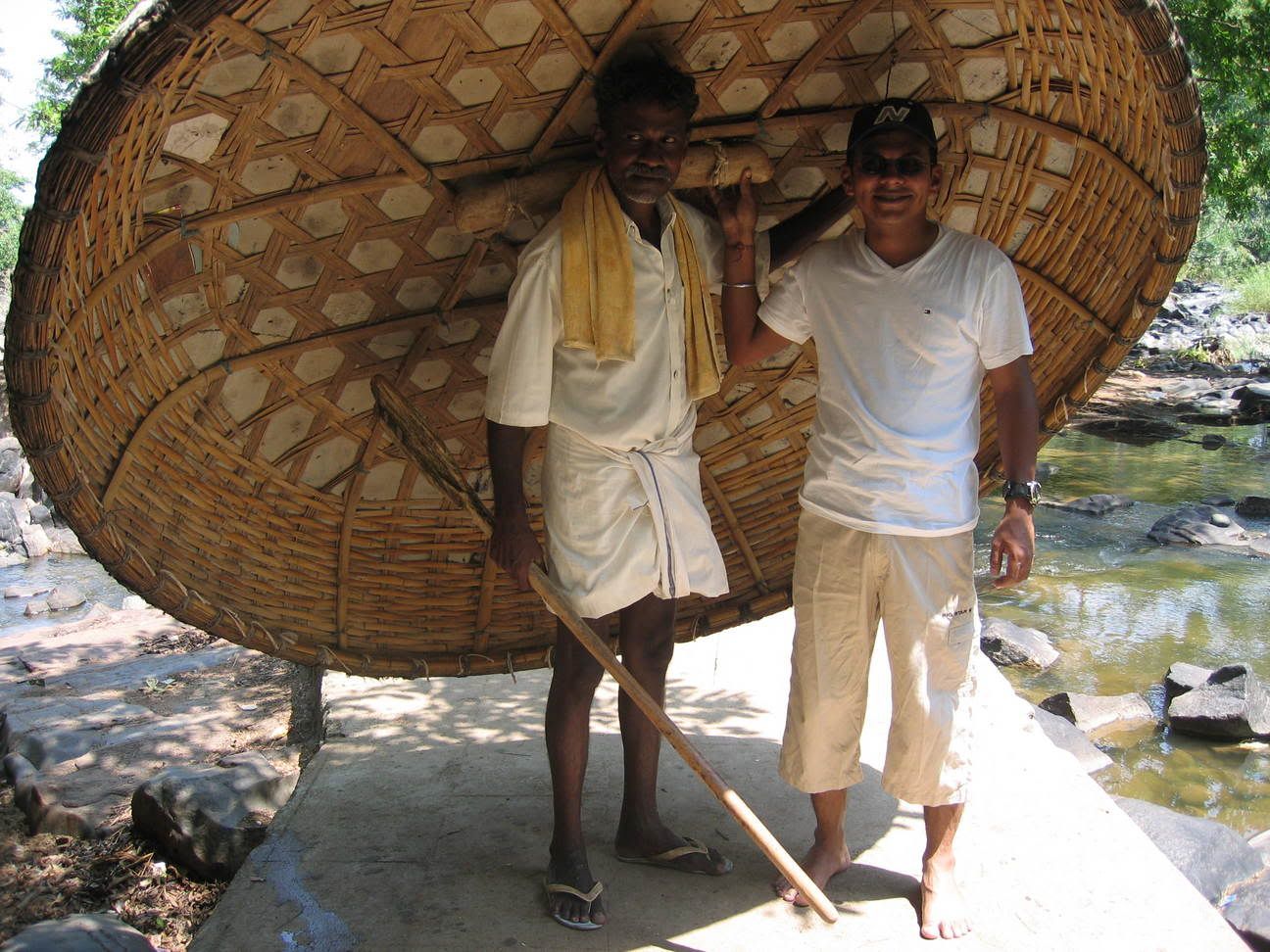 This was the place where the song 'chinna chinnai aasai' from Roja was taken.


It was very very hot, but still the boat ride was great fun. Water was for around 35 feet deep :-D and I didnt know swimming ;-)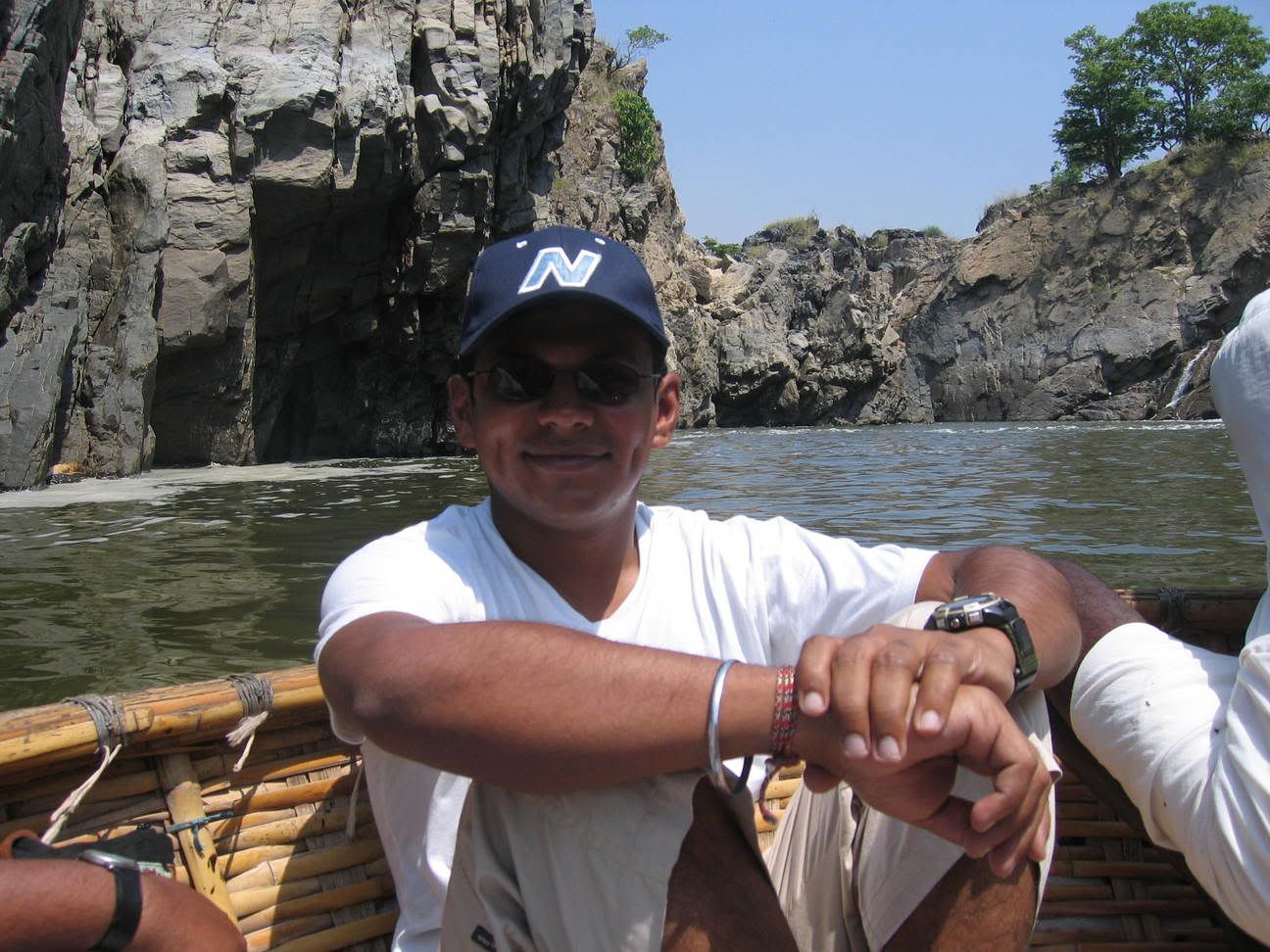 This waterfall was too good. I couldnt take pictures, as went closer since I was worried about my camera.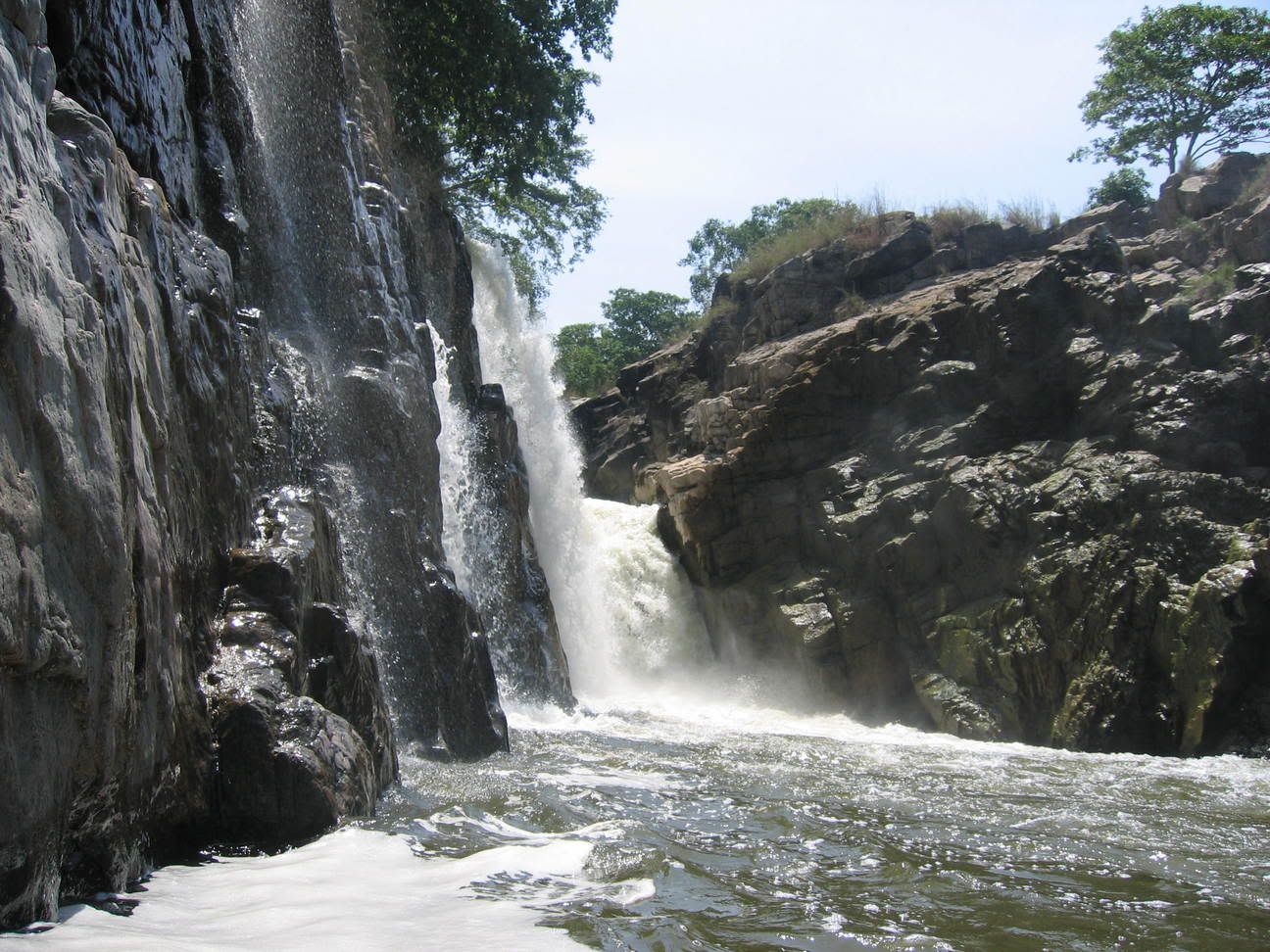 The water looks green and dirty because of the rocks and greenery around it seems. But it was not stinking and was very very clean. Appearance is really deceptive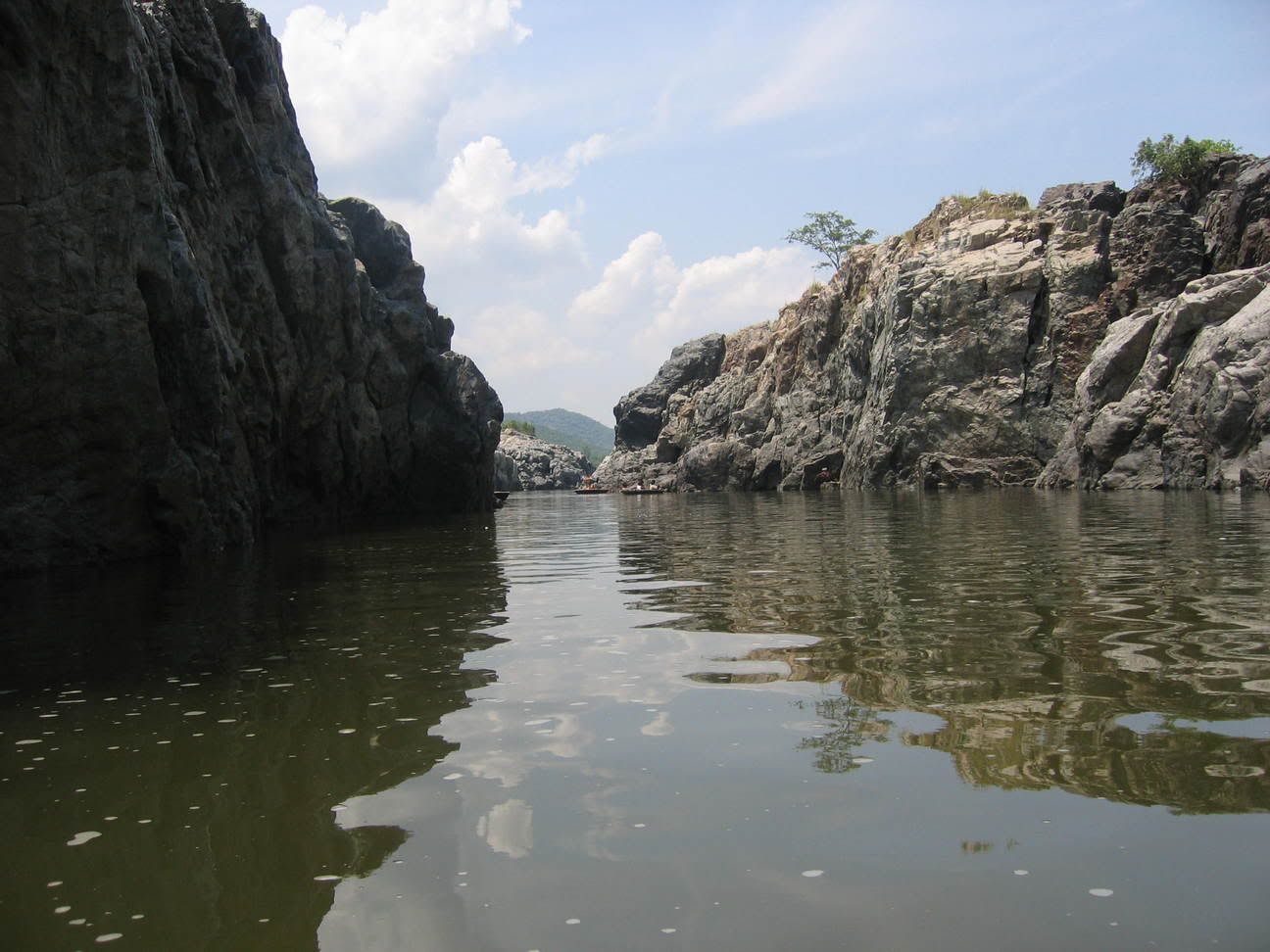 This photo is for magix. I saw a doggy literally cooling its heels ;-)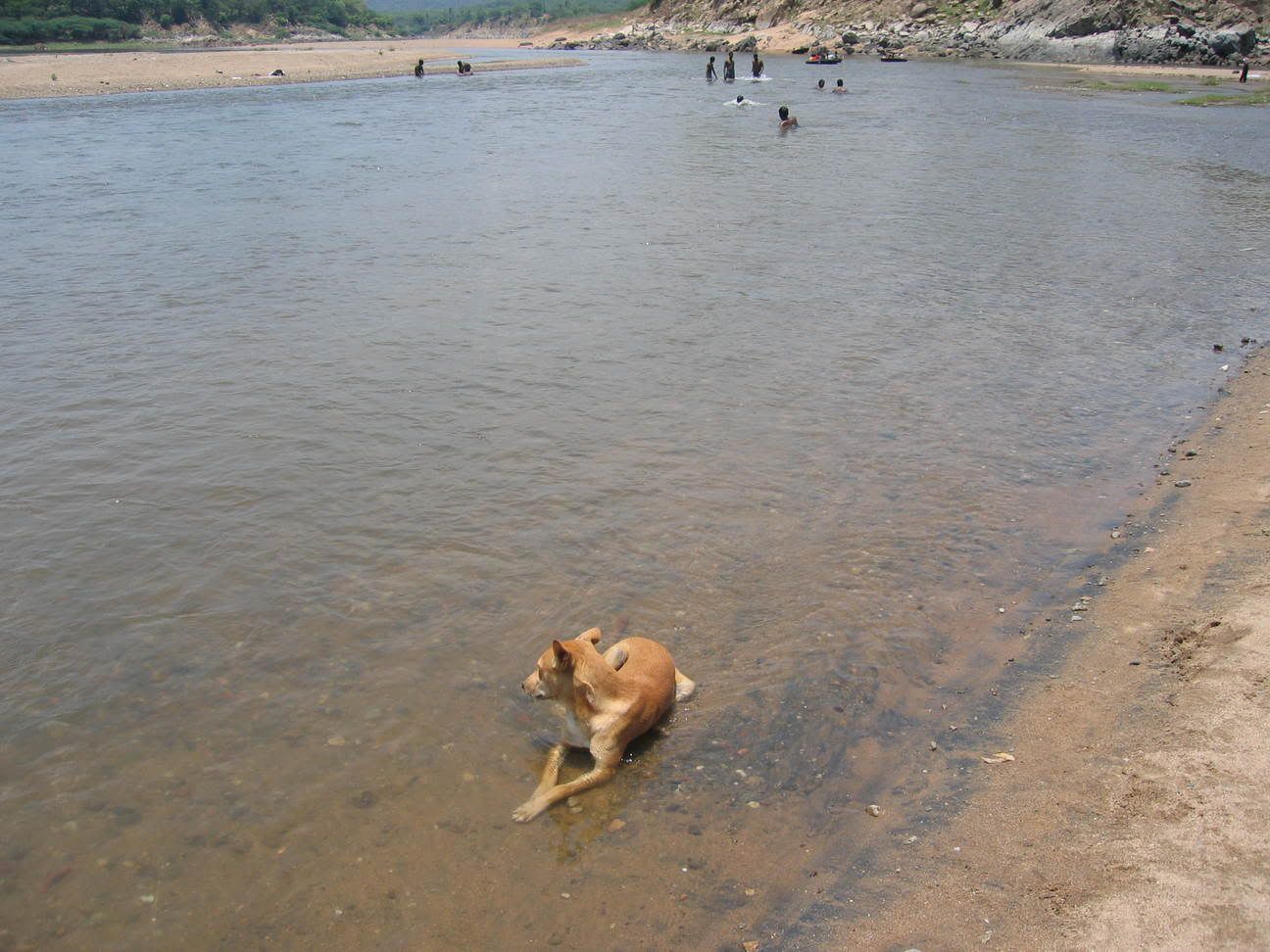 And one more. This fellow was so tired, he went into a deep sleep.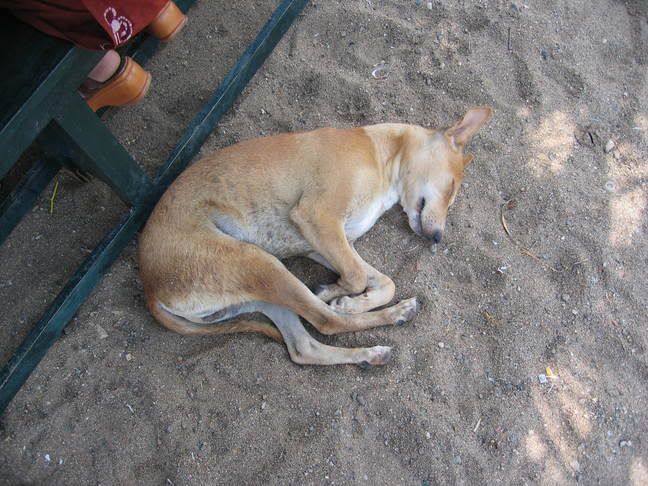 There was a cave in the middle. It looked lovely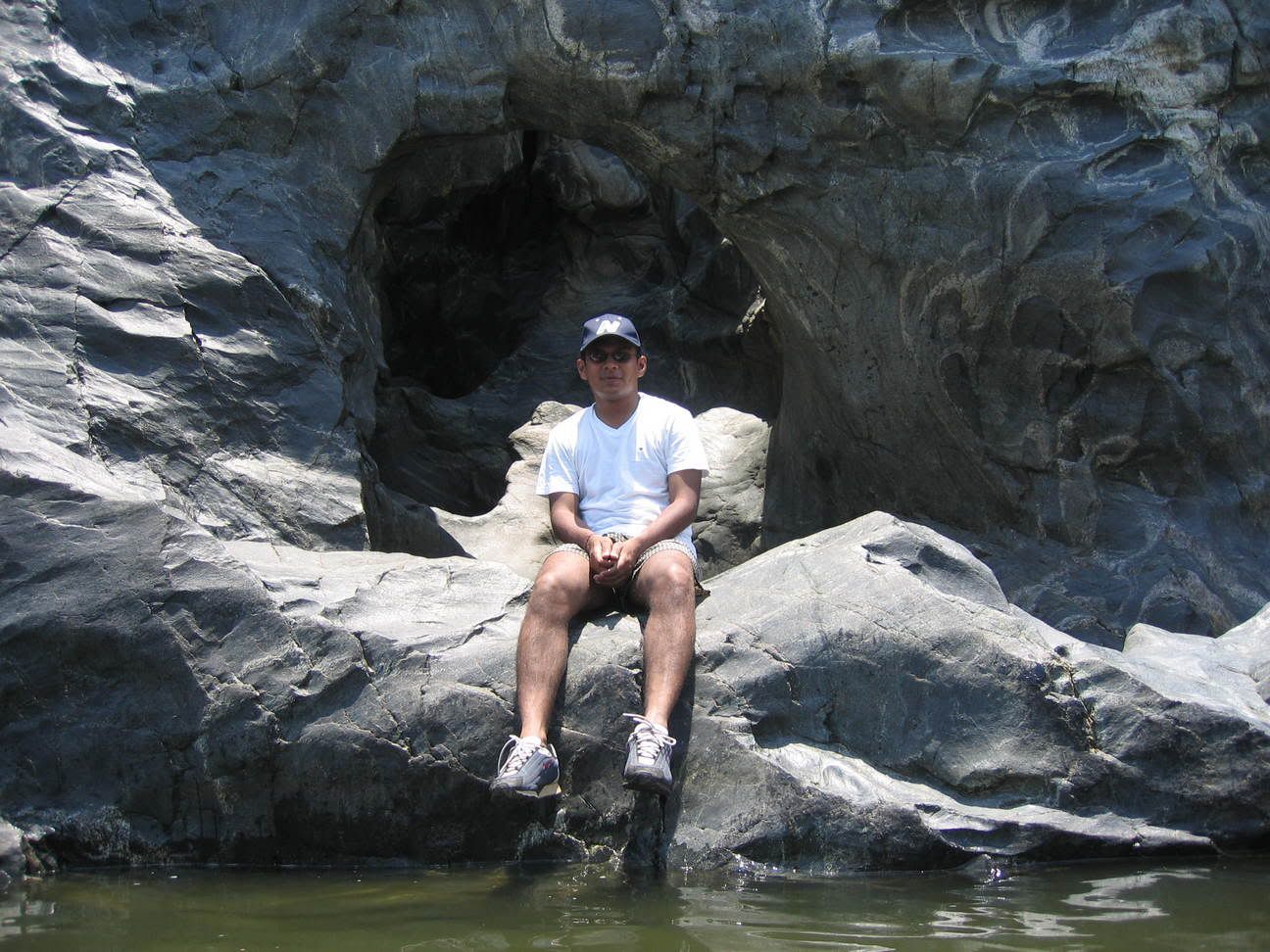 I tried a bit of rock climbing as well. One slip and there I go, into water.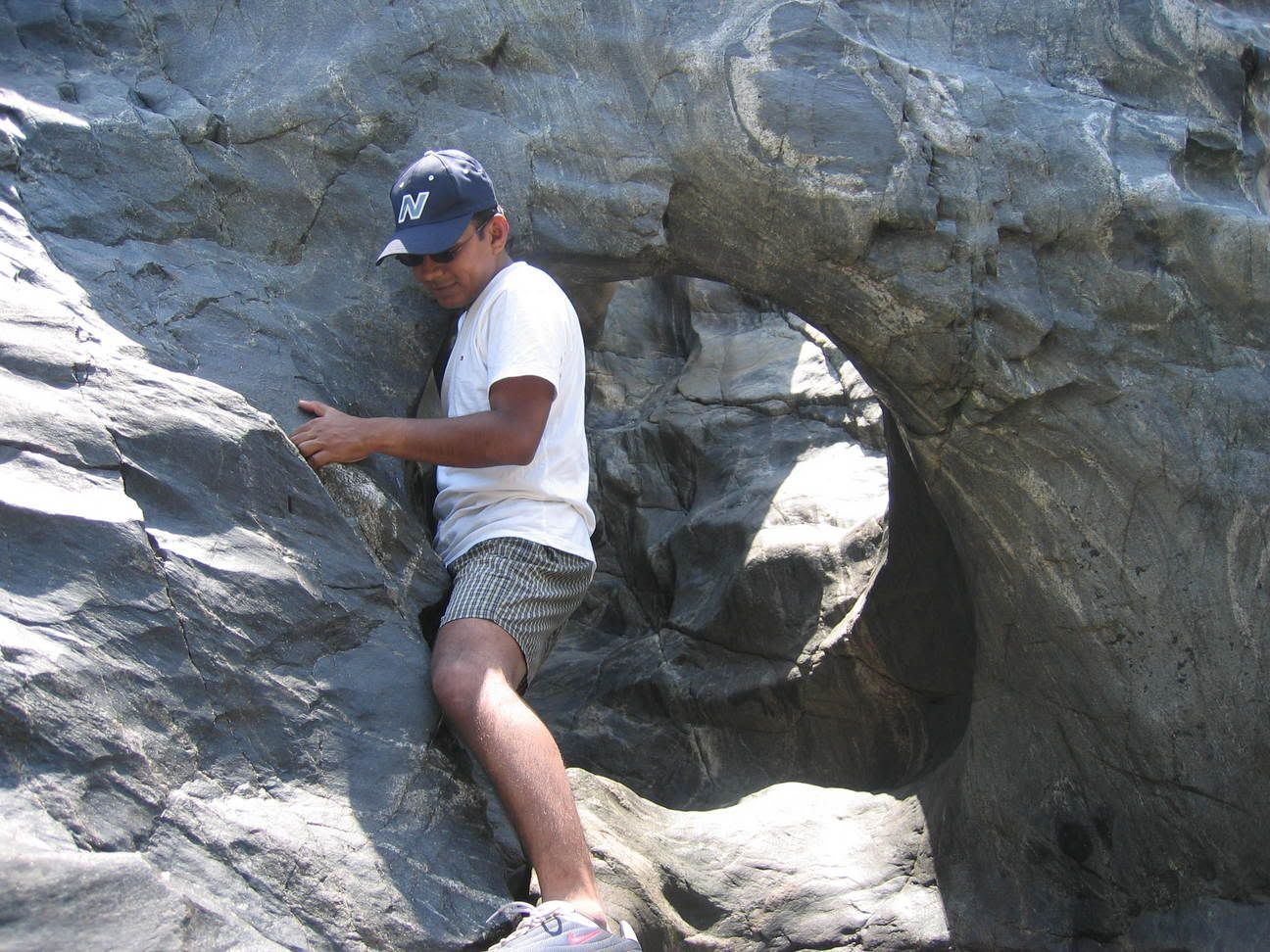 Mobile shop for snacks and cool drinks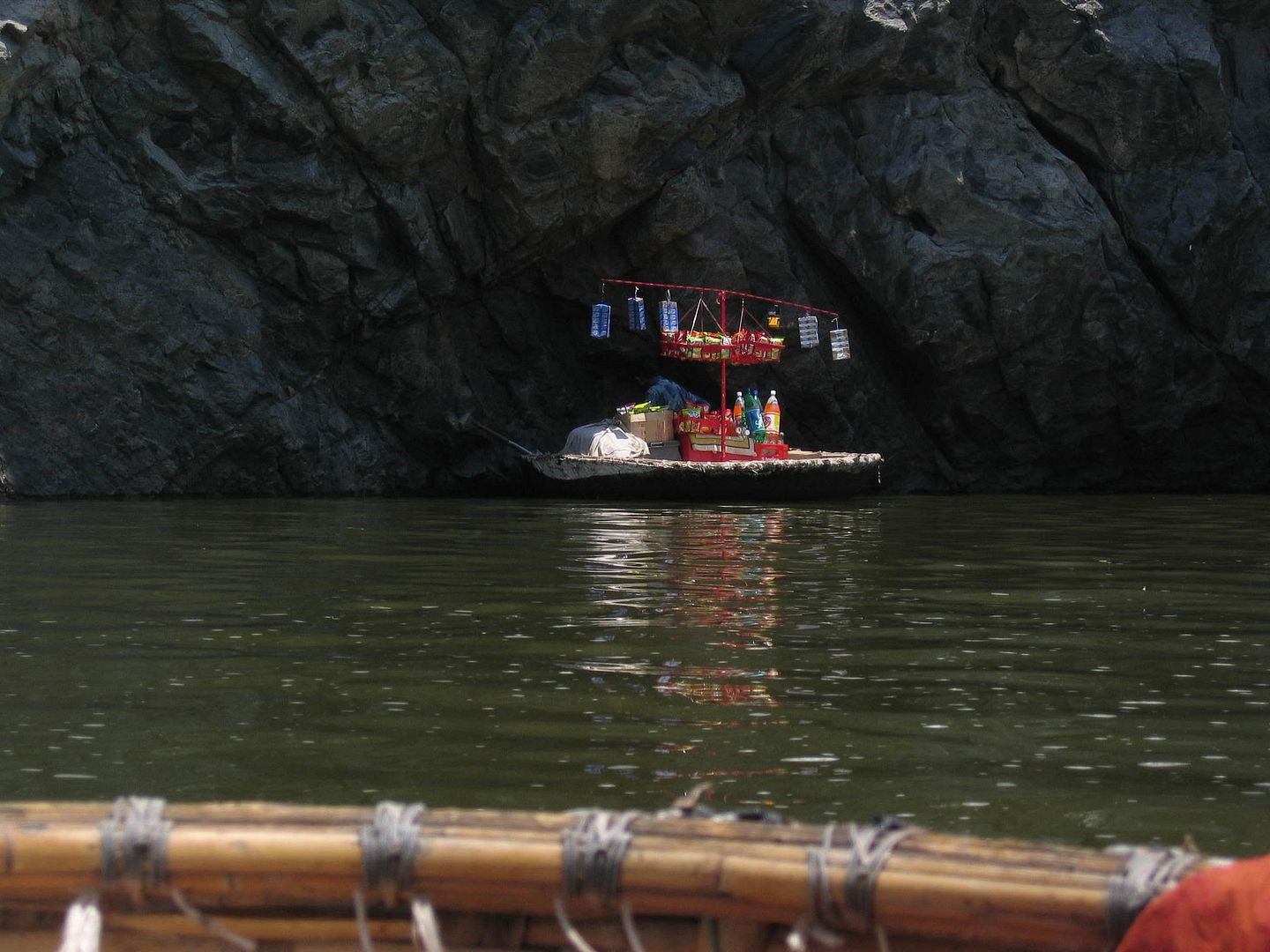 This is the deadliest thing in hogenakal. All along, you will find kids from age of 3 to 5 standing atop the hill. They will jump from 20 feet high staright into the water, if you are ready to pay 5 rs. If you are interested, tell the boatman and he will signal to the kids. My god. What a risk they are taking :-( And i stopped my team mates from doing so. But couldnt stop the people from other boat asking the kids. Here is a snap of the kid jumping from the hill.


I found a pic of captain vijayakanth and took a snap. he he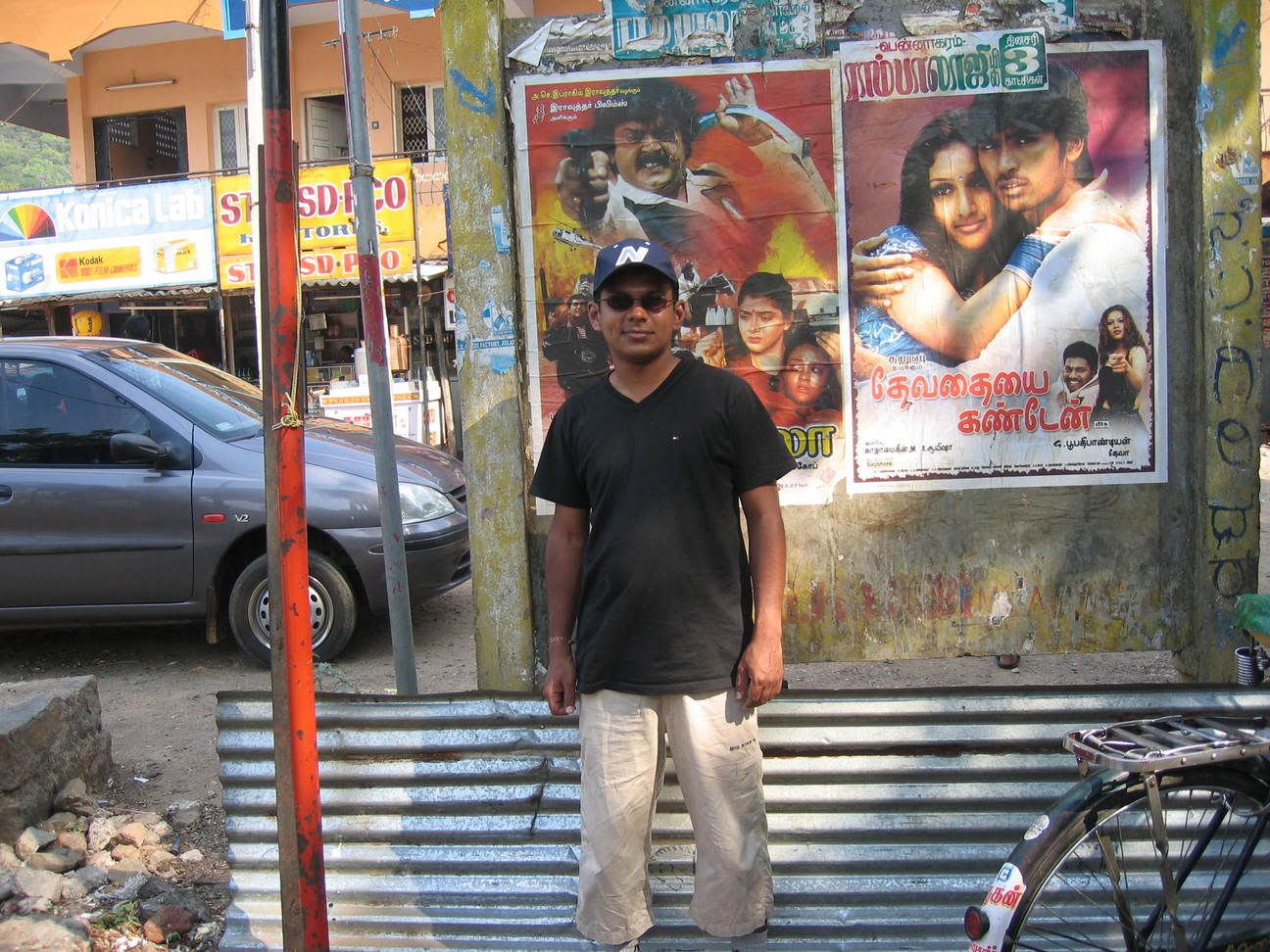 There was a crocodile park nearby. Around 150 crocodiles were there. All looked deadly.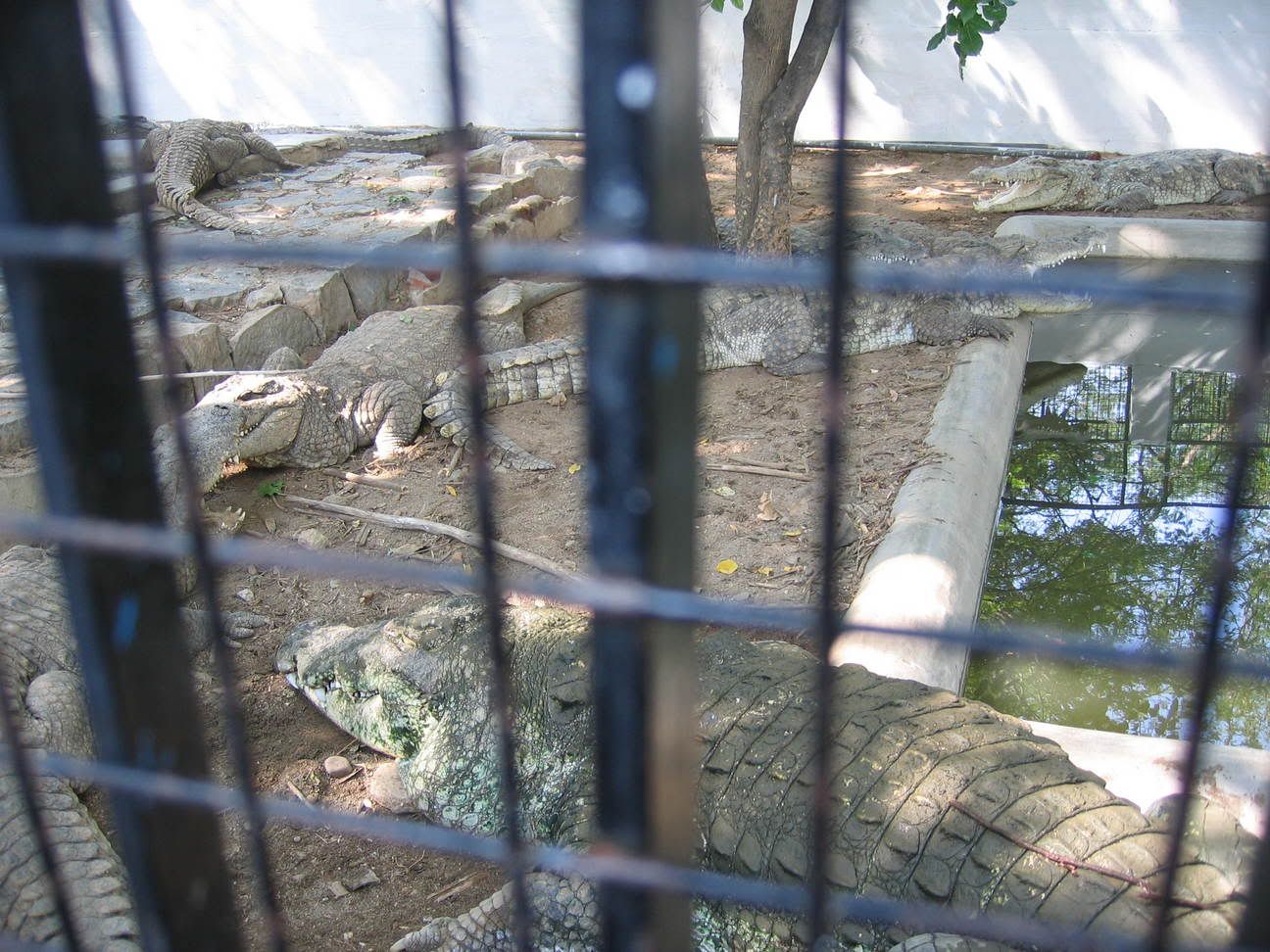 So thats it folks. A trip from sunrise to sunset :-) There are many more wonderful sceneries that I could not capture with my camera. I was wet most of the times, since I took bath in atleast 3 to 4 waterfalls. And in some places, we were so close to the water, I didnt want to take risk of spoiling my camera.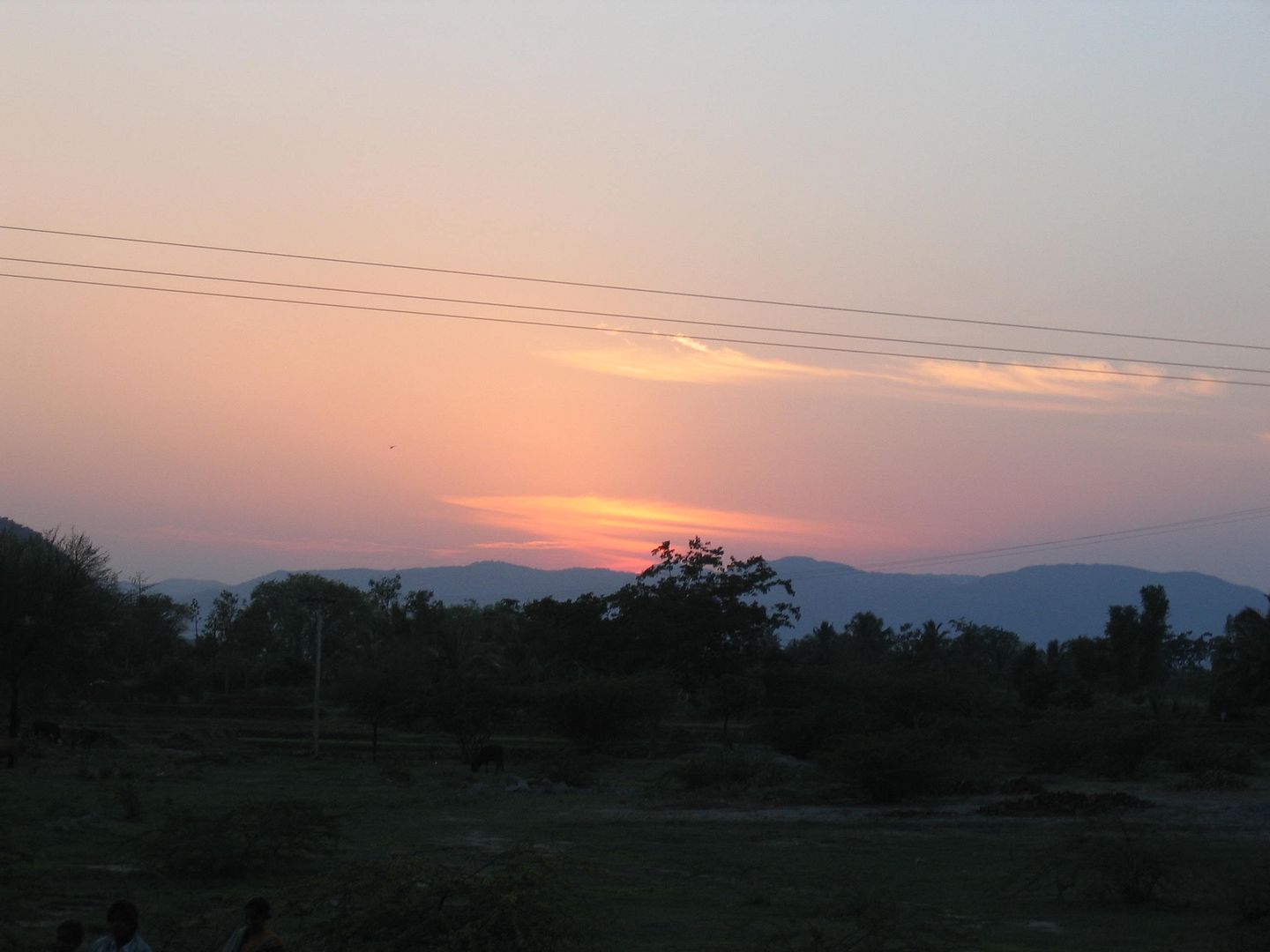 If you are planning to go here call up 04342- 25644 and ask for Suresh(Boatman). This guy is very very good. Tell him my name and he will help you.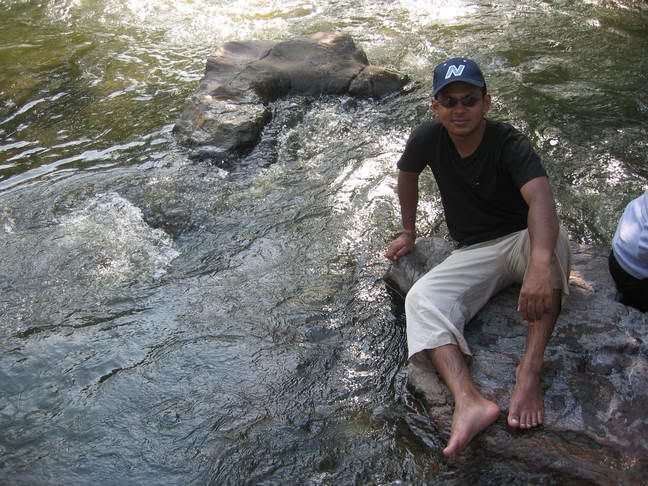 Cut and Pasted by F e r r a r i
at
7:48 PM
|