Terminal-Part1
seat-booking
Originally uploaded by Ferrari Rasigan.
The 3 hours I spent yesterday afternoon were one of the best times I ever had in my life :-)

12.15 PM
I enter the airport and bump into Rahul Dravid. He was very busy and spoke to me for a minute and rushed away. He had no time for a snap with me :-(

13.10

I asked the 'Air Deccan' guy for a window seat whilst collecting the boarding pass. He told me that it is open seating and I can sit anywhere I want.

13.20

I was waiting to board the flight reading 'Are you afraid of the dark' . There were 200 other people waiting to board the flight

13.22
Suddenly everyone gotup and rushed towards the boarding gate. Hell broke loose.I was taken aback. 'Did I miss something?'. I politely asked the 'Air Deccan' staff, if anything was wrong. The guy replied with a big smile and said 'Oh! No sir. It is open seating and everyone is rushing to get the window seat'. ha ha. That was really funny.

13.27
I was the second last person to get my boarding pass stamped. By this time everyone had got inside the coaches, that takes us to the flight.
I had the last laugh. Since I was the second last person, I got to stand at the coach near the entrance/exit :-))
You should have seen the look of dismay in various peoples faces.

13.30
I entered the flight(A-320) and it was almost empty since I was the second passenger to enter ;-)

13.35
Now comes the best part. One lady threw her bag and booked a window seat for herself. look at the pic :-))))))))) Thats it. I couldnt control my laughter. I broke down laughing and person next to me, got the hint and he also started laughing.
I remember people booking bus seats with kerchief and all. But this was tooo goood.

I understand that Air Deccan is a no frills airline. you dont get free food etc etc. But what are they going to lose, by alloting a seat no to the passengers. And the bangalore-mumbai flight is airbus A-320 with television and all!!! Funny logic

No this is not the end of fun I had

..to be continued

Cut and Pasted by F e r r a r i
at
8:36 PM
|
Happy New Year 2005
I know its bit early. Am going on a week vacation to Pune, Mahabaleshwar and Mumbai!!!
Bye folks. Have a safe new year, and do take care of yourselves
-Prabhu (F e r r a r i)
Cut and Pasted by F e r r a r i
at
2:59 AM
|
Oh God wht have you done :-(
It has been a terrible sunday. Morning it was sort of funny when we felt the mild tremor. I mean after the incident. And when people said that tidal waves have hit chennai, it was something like a tourism thing. Something new that we havent seen in chennai.
But once the news started coming in that people are dead, especially kids it was really shocking.
I along with my friends visited from Besant Nagar to Mahabalipuram. We didnt find anything dramatic nor very different, except for the empty roads. And all shops closed. But almost everyone was confused like us. No one knows how to react to this situation.
I get back home and see the news that many people are dead. May their sould rest in peace.
No answer when mother nature gets angry. We can just pray for her divine grace and beg her that she doesnt get angry. Its not just the kids. So many people. How many dreams they would have had? How many peoples life has gone for a toss? All in a single flash.
I wish and hope that people dont politicize this issue and com together atleast for this and help the people who are in need.
Really depressing incident :-(
Cut and Pasted by F e r r a r i
at
8:01 AM
|
Seasons Greetings!
Please accept with no obligation, implied or implicit,my best wishes for an environmentally conscious, socially responsible, low stress, non-addictive, gender neutral celebration of the winter solstice holiday, practiced within the most enjoyable traditions of the religious persuasion of your choice, or secular practices of your choice, with respect for the religious/secular persuasions and/or traditions of others, or their choice not to practice religious or secular traditions at all and a fiscally successful, personally fulfilling, medically uncomplicated recognition of the onset of the generally accepted calendar year 2005, but not without due respect for the calendars of choice of other cultures whose contributions to society have helped make India great, (not to imply that India is necessarily greater than any other country) and without regard to the race, creed, color, age, physical ability, religious faith, or sexual preference of the wishee.

By accepting this greeting, you are accepting these terms:
This greeting is subject to clarification or withdrawal. It is freely transferable with no alteration to the original greeting. It implies no promise by the wisher to actually implement any of the wishes for her/him or others, and is void where prohibited by law, and is revocable at the sole discretion of the wisher. This wish is warranted to perform as expected within the usual application of good tidings for a period of one year, or until the issuance of a subsequent holiday greeting, whichever comes first, and a warrant is limited to replacement of this wish or issuance of a new wish at the sole discretion of the wisher.
Courtesy: Hemant
Cut and Pasted by F e r r a r i
at
7:46 PM
|
Ferrari Rasigan-Scene 4
Suddenly Vijayan's health condition deteriorates and takes a promise from Narayanan that he should not get back to Italy and stay in India
(Scene shifts to Vijayan's house. Vijayan's photo with garland. Narayanan sitting with a grim face and Sakthivel by his side. Both wearing lungi and t shirt)
Sakthivel: Enna panna pore
Narayanan: Therila.

Ferrari

race driver Giles Villenueve kaelvi pattu irukkiya?
(Narayanan shows paper cutting of Villenueve's pictures, pictures of narayanan and villenueve, pictures of narayanan receiving a prize from Enzo

Ferrari

)
Narayanan: Famous Race driver. Naan avaroda car crew la work panren
Sakthivel: Avar nalla driver aa ketta driver aa?
Narayanan: Theriyaliye paaaaaaaaaa. Nalla manushan. Perusu thirumba poga koodadhu nnu sathiyam vaangirichu
Narayanan keeps looking at the picture of him and Villenueve
(A clipping of 1979 USA-West Grand Prix which Villeneuve won is shown for 1 minute)
Wheels of the Red

Ferrari

car is shown and we reach 2004 once again
Meera: Unga hall la oru photo paathen. Avar dhaan Narayanan aa?
Sakthivel: Avanedhaan. Gettikaara rascal. He was ahead of his times!
Meera: Oh! Enakku mails check pannanum. Neraya spam vandhu irukkum. Ellathayum delete pannanum. Space romba kammi aa irukku mailbox la
Sakthivel: GMail Invite anupparen. 1 gb space kedaikkum
(Meera raises her eyebrows at Sakthivel's knowledge)
Meera: Neenga kalyaname pannikalaya?
(Camera focuses on Meera's tape. She is rewinding the cassette and we go back to 1979)
Song: Nenjamellam kaadhal.
Camera shows Sakthivel in White and white walking towards the Devaki Hospital and Priya(Gowthami) approaching from the front.
(Location shifts to Rajasthan desert. Sakthivel wearing a dark blue bell bottom and white shirt. Goggles like a MTC bus windshield and a Golf cap. Priya wearing a long red color skirt and white color top)
(Location shifts to Cherapunji near the falls Sakthivel sporting a tight white trouser and red ferrari t shirt. Priya dressed up like a bride. But black color. Tap dancing)
(Location shifts to Shimla, kulu and manali where there is lots of snow. Both Sakthivel and Priya sporting winter wear)
Some fast dance steps from Sakthivel when the guitar is flowing at full swing and just before the lady voice starts singing hugs Priya from behind and kisses on her cheeks
(Location shifts to Sakthivel's house terrace in Mylapore. Evening time. Kapali kovil at the background. Priya taking all the dried clothes from the kodi. Sakthi comes silently behind her lifts her and takes her to the bedroom and yeah kisses on her lips(If censor allows)
Cut and Pasted by F e r r a r i
at
12:44 AM
|
Ferrari Rasigan-Scene 3
Sakthivel is sitting near the temple lake throwing stones onto the lake
Vijayan comes and sits next to him.
Vijayan: Indha kuLam madhiri en manasum kalangi poi irukku
Sakthivel: Ayya ippo enna aaiduchunnu ippadi ellam pesareenga?
Vijayan: Standard motors company la manager velai kedachudhu. Vendaamnu sonaan. Maele padikkanum sonaan
Sakthivel: Ayya. Naanga school padikkara naaL la irundhu ivanukku

Ferrari

car na uyiru
Cycle eduthukittu mylapore la irundhu naanum avanum connemara library povom. Anga irukkara foreign newspapers padichu padichu ivanukku

Ferrari

mogam jaasthi aaiduchu
Vijayan: Ivanukku evan poNNu kodupaan.
seri naama polaam vaa. PerumaL paathupaar. Thaai illadha puLlai
(telling this he gets up and slips on the padikkattu)
Sakthivel rushes and catches Vijayan.
(Next Scene. Devaki Hospital, Mylapore)
Kamal waiting outside. Dr Poornam Viswanathan comes out.
Dr: High blood pressure. Narayananukku thandhi anuppu
Sakthivel: varaan. 2 mani nerathula madras varaan
Nasser enters as Narayanan
Narayanan: Sakthi. Perusu kku eppadi irukku?
Sakthi:Parava illa. Unnai paakanumnu thudikaraar. Nee po. Naan 1 hr la varen
Narayanan: Enna perusu. Ippadi pannite. Adutha maasam unakaaga Scotch whisky vaangitu varalaamnu irundhen.
Dr: pichipuduven. 3 maasathukku onnum kedayadhu
Gowthami enters as nurse priya
Cut and Pasted by F e r r a r i
at
10:27 PM
|
Ferrari Rasigan-Scene 2
Meera: Unga chinna vayasa pathi sollungaLen.
At that time one small guy is playing with a tyre and stick. Michelin Tyre. And it rolls back
Sakthivel: Dei dei paathuda adhu tubeless tyre. Bridgestone vachi velayaadhu. Lesula puncture aagadhu
Tyre keeps rolling in reverse direction
(While this is happening, Sakthivel in the background says)
Sakthivel: 25 varushathhukku munnadi naan Pallavaram English Electric Company la velai paathutu irundhen)
(Camera shows 30 year old Sakthivel as a driver in white and white. Vijayan(udhiri pookkaL) comes out of the English Electric Office)
Vijayan: Sakthi. Manasu seri illaipaa. Triplicane Parthasarathy Kovil kku po. Appadiye Rathna Cafe la tiffin mudichikalaam
It is an old ambassador car.
Sakthivel: Enna aachungayya. Romba upset aa irukeenga
Vijayan: Ellam en puLLa Narayanan nenachu dhaan pa.
Sakthivel: Avanukku ennaya? Gettikaara Rascal. Romba naal aachu avan kooda pesi
Vijayan: Hmmm. Neeyum avanum ore school la
Sakthivel looks at rear view mirror looks at Vijayan and nods his head
Vijayan: Car Race paithiyam pidichu alayaraan pa. London kku padikka anuppinen. Avan ennadaana Italy kku poitaan. Anga Berraareee appadinu oru company irukaame. Andha car company la mechanic velai paakaraan
Sakthivel stops the car suddenly and turns back
Sakthivel: Ayya. Adhu

Ferrari

. Namma Naana(Narayanan's nick) angaya irukaan?
Vijayan: Ada paavi. adhukaagava car ippadi niRuthine. Enakku oru second uyir poiduchu.
Sakthivel laughs and says
Sakthivel: Namma car

Ferrari

range kku illai appadinaalum late braking irukkungayaa
Vijayan: Enna ezhavo. Enakku avamaanama irukku. En puLLai mechanic velai paakaraan
By this time they reach Triplicane Parthasarathy Temple
Vijayan gets down and asks
Vijayan: Nee kovil kku varaliya Sakthi?
Sakthivel: Ayya neenga Iyengar. I in Car. Poittu vaanga


Scene 3



Cut and Pasted by F e r r a r i
at
5:49 AM
|
Merry Xmas :-)
Cut and Pasted by F e r r a r i
at
1:50 AM
|
Fingerprint Technology and Pension
Read
this
interesting article :-) on Fingerprint technology.
I heard that if someone in India has to receive pension, he has to get a certificate from the Village Officer or some Gazetted officer that he is alive(!!!!!!!!!!!!!!!!!!!!!!!!!!!!!!!!!!)
Is it true?
Cut and Pasted by F e r r a r i
at
12:15 AM
|
Ferrari Rasigan-Scene 1
Meera: Vikatan reporter. Cover story. Paetti edukkanum.
Kamal: Naan yaarukkum MMS anuppaliye. (After saying this sentence Kamal looks at the camera and winks)
Enna edhukku paetti edukkanum?
Seri seri ippo dhaan oorla irundhu vandhu irukeenga. Poi kulichitu edavadhu saaptutu vaanga. (Turns back towards the house and shouts) Appathaaa. Indha ponna kootikitu po.
Vadivukarasi comes out and takes Meera inside the house
(Camera moves ahead of Meera. So it will look like Meera looking at things)
The house is a typical village house. There is no roof at the centre. As she enters the house it looks pretty dark and sun light fills the centre. Light yellowish light.
Meera looks around. One of the walls is painted

red

and there is a huge photo of Nasser with

Enzo Ferrari

. Black and white photo. And many other photos of Niki Lauda, Michael Schumacher, Jean Todt, Ross Brawn and other leading

Ferrari

personalities. Miniature

Ferrari

cars and a Desktop Computer, Sony Trinitron 21 inches TV.
This is to the left of Meera. Now she looks at the right side.
This wall is painted yellow and contains pictures of Periyar, Karl Marx, Nelson Mandela, Martin Luther King and Subash Chandra Bose. There is a mini library with books of bharathiyar, periyar and others.
Vadivukarasi shows her the bathroom.
Nimmadhiya kavalai padaaama kuLi maa. Inga thanni kashtamum kedayaadhu. Bathroom la thiruttu camera vum kedayadhu.
Meera gets inside and closes the door. Entire frame becomes dark
Meera wearing a light blue jean and dark blue top approaches Kamal.
Kamal is sitting listening to some song. (Kamal is wearing a cream color 3/4th and

Ferrari

T-shirt. He is barefooted. 3/4th of his head and mush with grey hairs)
After seeing Meera, Kamal removes his headphone
Kamal: Vanesse mae. Another perfectionist
Meera switches on the tape recorder
Meera:

Ferrari

thaatha. Paeru enna?
Meera: Meera. Yaen indha oorla irukeenga?
Sakthivel: Retired life. Inga cost of living romba kammi. ESPN-Star Sports paaka set top box thevai illai.
Cut and Pasted by F e r r a r i
at
11:43 PM
|
Copyright
Folks,
You can patent your blog and whatever you scribble :-) Check
this
out
If at all someone wants to reuse(!!!!!!!!!!!!!!!) your blog content, they need your permission for the same.
Thanks to
Magix
for the pointer :-)
Cut and Pasted by F e r r a r i
at
10:10 PM
|
Ferrari Rasigan-Introduction
Pitch dark. Background music of birds chirping. Slowly the sun rises.
Camera focuses on a long muddy road. Long shot of a bus (

dark red color

) approaching.(BGM Naveen's flute. Kisna Theme) Camera next focuses on the bus stop.
Whistle from the conductor.
Meera(Meera Jasmine as Meera): Vaaganampatti?
Double Whistle. Bus leaves and lots of dust arise from the road
Once the dust settles down, Meera crosses the road and starts walking towards the village. She encounters a small kid wearing a khakee brown half trouser, white sleeveless banian and

Ferrari

cap.
Meera: Paakanum.

Ferrari

thaatha paakanum
Meera: Reporter. Vikatan Reporter
Thambi:

Ferrari

Garage la irupaar
She approaches the village and sees a mechanic shop with the name '

Ferrari Garage

'
Kamalhassan comes from inside wearing veshti and

Ferrari

jacket. Red color monkey cap over his head
Title card starts
BGM: Dol dol of Ayutha Ezhuthu
Movie Title:

Ferrari Rasigan
(If Dr. Ramdoss or Dr. Krishnaswamy object then movie title would be 'Miga vegamaaga sellum naangu sakkara ithaaliya vaaganathin rasigan)
Starring Kamalhassan, Meera Jasmine, Gowthamy, Nasser, Siddharth, Trisha, Vadivelu, Delhi Ganesh, Kaaka Radhakrishnan, Vadivukarasi
Cut and Pasted by F e r r a r i
at
2:35 AM
|
PVR Cinema

PVR Cinema Bangalore. Gold Class. 500 Rs/ Ticket
Cut and Pasted by F e r r a r i
at
11:37 PM
|
Evlo Periya saavi?
I have always been wondering why the house keys in bangalore are so BIG
Does it provide additional security?
I have moved to some 3 different houses and all the houses had similar keys(size)
Its a pain to carry such a big key always :-(
This picture contains my bike key as well. In comparison see how big the house key is!!!!!!!
P.S. Picture taken from my Nokia 6230
Cut and Pasted by F e r r a r i
at
12:12 AM
|
Ronaldinho -FIFA Player
Ronaldinho wins the FIFA Player of the year award. Great player! I remember his goal against England in Wolrd Cup 2002 that marked the end of David Seaman's career. And it is not surprising to see the winners of past 10 years from either spanish or italian leagues. Will any EPL player break that this season?
Full article at
bbc
Cut and Pasted by F e r r a r i
at
7:36 PM
|
The Polar Express
Last night, I was watching the Preview of the movie "The Polar Express"
It doesnt look like an animation movie. Tom Hanks has lent his voice for some 3 to 4 characters including that of Santa Claus. The movie is directed by Robert Zemeckis. Do I need to say more?
Check out the trailer
here
Cut and Pasted by F e r r a r i
at
7:33 PM
|
It happens only in bangalore
Have you ever heard of traffic signal on top of a flyover?
Have you ever heard of 6 roads separating from a junction?
Have you ever heard of a city where most of the roads are one-ways and the very few normal roads are called as double(!!!!!) roads???
Welcome to bangalore folks.
There are two busy roads here. Residency road and Richmond Road. Initially the roads are parallel to each other, then they become perpendicular and then converge. All within 2 kms.
There is a flyover atop these roads. The flyover is of the shape X. And you know what. From last week. Two traffic policemen stand in the midst of the flyover and divert the traffic. No this is not an onetime activity. They are there all times. And one side of the X of the flyover is left unused. Amazing aint it? You should see it to believe it. Next time, I will surely take a pic of it and post it
There is a place called South End Circle near Jayanagar. Six roads separate from that place. If someone is coming to bangalore for the first time, please do not go alone. You will sure get lost.
The major difference between bangalore and other cities is this. In other cities you go by one road and most of the times come back by same road and on rare occassions by different road. Whereas in bangalore you go by some road and very very very very very rarely come back by the same road.
Cut and Pasted by F e r r a r i
at
9:56 PM
|
Wonderful draw for Champions League
CHAMPIONS LEAGUE DRAW First knock-out round:
Real Madrid v Juventus
Porto v Inter Milan
Barcelona v Chelsea
Werder Bremen v Lyon
Liverpool v Bayer Leverkusen
PSV Eindhoven v Monaco
Man Utd v AC Milan
Bayern Munich v Arsenal
Cut and Pasted by F e r r a r i
at
3:38 AM
|
Garage door is open sir.
Once my college principal was teaching us(!!!) Compiler Design. He was wearing suit, tie and all. And funniest part is he forgot to put his zip on :-))
And almost everyone in the class were giggling and our principal didnt know it. And one guy passed a chit to me, which contained 'Ask him to put the zip on'. Wow. I was supposed to bell the cat. I didnt dare do that.
And by gods grace, princi sat down, and while sitting his tie got stuck in the zip. Then he realised it by himself and adjusted. oooofffffff. After reading
this
I remembered that incident
Cut and Pasted by F e r r a r i
at
5:18 AM
|
:-)
Cut and Pasted by F e r r a r i
at
12:02 AM
|
Who are you?
Can anyone answer me this question?
Who are you?
If I answer any of the following then
Prabhu->It is my name
Male->My sex
Human Being->Biological name
A son->My relationship with my dad and mom
Indian->my Nationality
Tamilian->Region I am from
Hindu->My Religion
Ferrari freak->A fan
Software guy->My profession
So if someone asks me 'Who are you?' then what do I answer?
Cut and Pasted by F e r r a r i
at
1:15 AM
|
Worlds Tallest Bridge
Worlds tallest bridge inaugurated in France. Click
here
for further details
Cut and Pasted by F e r r a r i
at
10:05 PM
|
Ladder of Success :-)
Cut and Pasted by F e r r a r i
at
4:09 AM
|
Will my dream come true?
I want to see a movie with following specifications
Hero: Kamalhassan
Story,Screenplay & Direction: Maniratnam
Producer: AM Rathnam
Heroine : Tabu/Gowthami/Abirami( Suggestions are welcome. If there is a better choice)
Villain: Raguvaran
Other Actors: Cho, Nasser, Vijayan(udhiri pookaL), Rohini, Janagaraj
Dialogues: Sujatha
MD: AR Rehman
Lyrics: Vairamuthu & Vaali
Cinematography: PC Sreeram
Editing: Lenin & VT Vijayan
Playback Singers: SPB, S Janaki, Unnikrishnan, Bombay jayashree, Kamalhassan, Sunitha Sarathy, Shreya Ghosal
Comedy Track: Vivek
Color Lab: Prasad digital
Stunts: Vikram Dharma
Choreography: Prabhu Deva
Art: Thoatta tharani
Will my dream come true?
Cut and Pasted by F e r r a r i
at
3:55 AM
|
Check this
Click
here
and look for no 26
P.S. Thanks Jacky for the link
Cut and Pasted by F e r r a r i
at
9:04 PM
|
My definition of Ideal weekend
Saturday:
Wake up early in the morning, take the bike, and go on a long ride. Stop on the way at some small roadside shop for breakfast and tea. Try to take some good pictures of nature and scenery. Sit somewhere, read newspaper and throw stones at a lake, pool or pond. Whatever. Smile at the localites, curious onlookers.
Start back, and have a simple light lunch at some roadside dhaba or whatever!
Reach home by around 3 types. Lie down, listening to music and read some good novel. Doze off to sleep and wake by around 5.45 or 6 in the evening. Have a hot cup of tea or coffee. Watch TV for sometime. Then goto the nearest shop and get vendakkai,thakkaali( ladiesfinger, tomato). Come home, cut the vegetables listening to John Denver or Cliff Richards. Keep dal and rice in cooker. Go and take a nice long shower.
Come out, finish cooking. Switch on TV watch the english premier league from 8.30 to 10 PM, whilst having dinner.
After the match, hit the bed and read the novel till 1.30 or 2 AM and doze off to sleep
Sunday:
Wake up late in the morning around 10 or so. Have a hot cup of coffee and read the sunday newspaper. Call up home and talk to parents for quite sometime. Tell amma I am fine, I am taking care of my health(with regular oil bath) and am planning to cook thengai thogayal and vathakozhambu. And I will visit chennai very soon. Either next or next-to-next weekend. Put down the phone. Miss home for sometime. Read the novel( yeah while answering to the doorbell saying there is no madam at home and I dont want the all new detergent powder, aquaguard already there at home, I have already donated for the temple blah blah).
Around noon start cooking, while watching the afternoon movie in some channel. Take oil bath and have lunch. Sleep happily and get up around 5. Start getting that sad feeling of weekend coming to an end :-(
Read the novel till some 7.30 or so, pick up the bike and go on some highway. Stop at some roadside dhaba and have dinner.(Calls to friends saying hi hello, how are things blah blah).
Reach home and hit the sack. Hmmmmmmmmmmm
P.S. Even blogging about this gives me such an immense satisfaction :-)
Cut and Pasted by F e r r a r i
at
11:46 PM
|
Kisna rocks!!!!!!!!!!!!!!!!!!!!!!!

In case you havent bought Kisna CD, please rush to the nearest shop and get it.
Wonderful music. It really grows on you!
Rediff says it is a
treat
IndiaFM says it is a must for your music
collection
The theme music rocks!!!!
Update: In the credits section of the CD, I found this
Additional Programming : GV Prakash
Isnt he the guy who sang that initial part of chikku bukku railu from Gentleman?
Cut and Pasted by F e r r a r i
at
2:02 AM
|
What Next?
In a novel move, Bangalore-based IT bellwether Wipro Technologies is running a intra-company match-making portal(!!!!!!!!!!!!!!!!!!!!!!!!!!!!!!!!!!!!!!!!!!!!) for its employees in the hope that attrition rates may come down.
Check
this
people.

The best part was this piece

"Choose your spouse and get back to work is now the order of the day. The "facility", however, is applicable only for the in-house geeks and not employees of Wipro's other group companies."

Please read on and have a great day!!!!!

Cut and Pasted by F e r r a r i at 7:59 PM


|


Good One
Cut and Pasted by F e r r a r i at 6:05 AM


|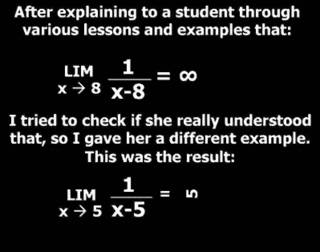 :-)
Cut and Pasted by F e r r a r i at 2:31 AM


|

Sir Tea!!!

Today while I was having tea, I observed that one of my friend was holding the cup on his left hand and drinking. I knew that this was not a leftie. I went ahead and asked him why he holds the cup in left hand. He said "Most of the people hold the cup in right hand. You are not very sure, if the office boy cleans the cup properly. And very less people use the left hand for holding the cup. Hence chances of that side of the cup getting dirty is less :-)"
I was amazed. I thought from now on I will also hold the cup on my left hand.
P.S. This applies only for cups with handle
This pic taken by my cool Nokia 6230 ;-)
Cut and Pasted by F e r r a r i at 8:41 PM


|

Laugh or Cry?
I came across this news item. Dont know whether to laugh or cry. Click here for further details. It is so sickening to see people retort to such things.
Cheeeeeeeeeeeeeeeeeeeeeeee

Cut and Pasted by F e r r a r i at 6:45 AM


|

Swades!!!

If this movie is not releasing in bangalore, am coming to chennai to watch it. Click here for rediff special on Swades.

Cut and Pasted by F e r r a r i at 3:06 AM


|

Oh my god!!!!!!!!!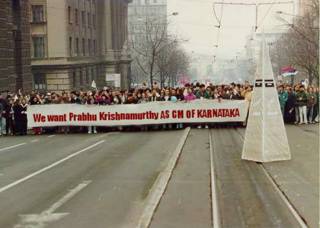 Look at this
folks. I told these people am not interested in politics. But people are forcing me to do this. Dont know what to do :-(

Cut and Pasted by F e r r a r i at 9:09 PM


|

Saravana Bhavan

I stumbled upon this site Cool one. But why dont these guys open up a branch @ bangalore :-(

Cut and Pasted by F e r r a r i at 6:51 AM


|

Kisna

Subhash Ghai's Kisna Audio Released. Music by Ismail darbar and AR Rehman(one song). Lyrics by Javed Akhtar

Click here for further details



Cut and Pasted by F e r r a r i at 4:18 AM


|

Diamond Cricket Ball

Alston Koch, managing director, Fior Drissage, holds a perfect cricket ball, which has been brought to Australia to celebrate the start of the cricket season and the opening of their jewellery store in Melbourne.

Making a claim for the Guinness Book of Records as the only one of it's
kind in the world,it is made with 2704 diamonds and 18 carat gold stitch.The ball, which was made in SriLanka, weighs 53.83 carats and has a pure 'gold' seam of 125 grams. The material used to keep the diamonds on the ball is similar to the one used on the wings of NASA space shuttles.

Cut and Pasted by F e r r a r i at 9:38 PM


|

Mail Server
In my organisation, the network people are very crazy. God knows what tool they use. Because all junk mails escape through their filters :-)
Worse, the geuine mails sent by friend and family gets quarantined and I get a note saying "This mail body contained objectionable content and was automatically deleted" :-(
You know, once my friend from US had sent me a mail on how he was missing 'Thayir Saadham, Vadu maangai and vathakozhambu' and that mail got deleted(!!!!!!!!!!!!!!!!!!!!!!!!!!!) saying it contained objectionable content :-((

We had raised this at many meetings and no avail. Today my company Chairman sent across a mail to everyone about some new business plans. And that mail got deleted and everyone got a note that the mail contained objectionable attachment. :-)

I want to meet the networking folks now :-p

Cut and Pasted by F e r r a r i at 2:38 AM


|

Have you attended a marriage?
One of my friend called me now and asked me if I had attended another friends marriage. I was thinking, how can you attend one's marriage. Isn't marriage a relationship? And wedding the ceremony, where the couples get into that relationship officially?

I have heard many people talk about attending marriages, while they are actually referring to attending weddings.

Correct me If I am wrong!

Cut and Pasted by F e r r a r i at 2:22 AM


|


Old and New Deewar


Cut and Pasted by F e r r a r i at 6:22 AM


|


Folks!!!!!This photo blogging really works. And the photo is of a lake @ Tippagondanahalli(35 kms from Bangalore on Magadi Road)


Cut and Pasted by F e r r a r i at 4:48 AM


|

No Indian time zone in Haloscan :-(
Guys,





I was just adjusting some settings in Haloscan. I wanted to change the TimeZone. I found that those guys have time zones of GMT+5(Karachi), GMT+6(Colombo). No India :-(((





Why??????????????????????????????????????????



Cut and Pasted by F e r r a r i at 2:49 AM


|

Thank you Mira!

Harry Potter fans. Great News for you all. Mira Nair has refused to direct the 5th Harry Potter movie. The reason she gives is "I do not like to take up a film which others with a similar creative talent can also make," Nair explains.
Are you still on your chair or fell off reading it?? Okay to tickle your funny bone read

this



Surprise! surprise! Mira Nair is directing a completely innovative, creative movie. Check

this

for further details. Wow. What a creative person she is!

Now dont ask me what contradiction means!

P.S. Thanks to Maverick for pointing it out to me :-)

Cut and Pasted by F e r r a r i at 5:10 AM


|

For all the sports buff's
Saturday:



Chelsea vs Newcastle United

@ Stamford Bridge

Kickoff 18.15 IST (Star Sports)

Manchester United vs Southampton @ Old Trafford
Kickoff 20.25 IST (Star Sports)


Sunday:

Barcelona vs Malaga @ 00.30 hrs IST(ESPN)

Australia vs Newzealand 1st ODI @ Melbourne 05.30 IST(Star Sports)

Arsenal vs Birmingham @ Highbury

Kickoff 20.25 IST (Surprisingly there seems to be no relay. Got to recheck with the newspaper on sunday)

P.S.

Thalaivar

doing a Victory lap at Paris



Cut and Pasted by F e r r a r i at 2:18 AM


|

Pizza Delivery boys
Last night, I almost banged on to a Pizza Delivery boy. That guy overtook me from left and literally took a 90 degree turn. It took sometime for me and the old uncle who was driving the Maruti 800 to grasp what actually happened.

If ever

Valentino Rossi

checks out on these guys he will quit racing!

Fun apart, it is very bad on the part of Pizza Management to promise customers that they will get their Pizza's in 19 minutes or whatsoever time. The road conditions, the traffic jams should all be kept in mind before promising. Just not the distance. The pressure lies squarely with the pizza delivery boys, who are given a scooter to fulfill the promise given by some XYZ. And if a Pizza Boy delays in one delivery, he gets a black mark. Three black marks in a month can lead from pay cut to lay off :-(
No wonder these guys care a damn for the traffic signals
I think it is highly unfair.

Cut and Pasted by F e r r a r i at 9:04 PM


|

Government Establishments!
People always crib about government establishments and services. But they really do need a pat on the back when they are doing a good job as well





I am really impressed with this

Bangalore Telecom

site. There is a section called as directory listing which is an exact replica of telephone directory. Now someone from Chennai, neednt ask me to check out the phone number and address of a bangalore company or person. Does chennai telecom have such a section? Can anyone give me the link please?



And tracking your train option @ Southern Railways is very useful. If my folks are coming from chennai by brindavan, I can plan when to leave from office to receive them. No need of calling up 132 or 133 and listen to recorded information. At present this service is there only in Southern Railway Jurisdiction and is not yet implemented in South Western Railways. Hope it is done fast, with bangalore being the station with maximum passenger traffic!



And PF department is issuing an account no to everyone. In that way, you dont need to wait for ages to transfer your PF account from one company to other when you switch. They had come to my organisation and taken photographs of employees, and gave a temporary card as well :-)





Way to go guys!!



In case you are interested in knowing the TRAI (Telecom Regulatory Authority Of India) please visit this site . These guys regularly update the site and lots of useful information is available.



And people who are new to bangalore. It takes very long to get a new gas connection these days. Some agencies are not even ready to accept the bookings. So watch out.





Cut and Pasted by F e r r a r i at 5:58 AM


|

Christina, Saurav and Cricket
Be happy people.
Christina Aquilera has come to India. So we all indians are blessed now. Because she has set her foot in our country. To know more click here

And folks. Be ready to miss out on some important TV programmes from the month of January. TRAI has changed some regulations and have hiked the rates. So start of another cable war

Ganguly has been fined by match referee once again. I dont understand this thing. Why doesnt the match referee fine the umpire when he commits mistake? Why doesnt the match referee pick up the damn phone and tell the umpire that the batsmen is out and have mercy on the bowler? And how is the bowling team supposed to react when the umpire doesnt give out?
"Hello Mr Bucknor. How do you do? I think that was out, dont you feel so? Next time such thing happens you have to declare the batsmen out? Now can we carry on with the game."
Cricket rules very badly need a change.


Cut and Pasted by F e r r a r i at 12:18 AM


|

Hello Doctor!
I feel like sharing this. Day before, my friend developed rashes all over at around 12 AM. I took him to Emergency Ward,St John's Koramangala.
When we entered, the attendant asked us to enter a room. After entering the room we saw some 4 to 5 beds. And in one bed, there was a patient suffering from heart attack. There were some 4 to 5 doctors attending to him at same moment.
The nurse there asked us to wait in next room. After a while the heart attack patient passed away. Then one of the doctor came to our room, and treated my friend very normally as if nothing had happened. He gave my friend some injection and for 30 mins he was asked to lie down. And the other doctors also joined him and made sure nothing seriously wrong with my friend. A dermitologist came and checked him, declared everything is fine and bade us bye.

This incident really shook me apart. Seeing a person die is shocking. But the way the doctor was so cool and composed whilst treating my friend immediately after the death, shook me. Great courage!

In Munnabhai MBBS they say doctors should love their patients. Which I find is good for movie and preaching. But in real life I feel Doctors should be detached whilst they are treating their patient and moving on to next one. Dont you think so?

Cut and Pasted by F e r r a r i at 8:03 AM


|

Adnan Sami and other remix(???) videos
Guys,

Did you check out the recent music video's of Adnan Sami. One song with Amisha Patel, one song with Bhoomika. With due respect to adnan, I think its high time he realises that he is a singer and not a model :-(
You lose the pleasure of the song, by looking at the picturisation.
For that matter I always had a feeling that Adnan's songs are worst picturised. Do you remember the picturisation of the song "Kabhi to nazar milao?" Amazing song, but you end up seeing the terrific chemistry between Aditi and Salil Ankola( Remember, the famous 12th man and drinks boy of Indian Cricket). When Aditi has to show expressions, Salil expresses it and When he has to express, she expresses :-(

Talking of hindi music video's have you guys seen the songs 'Chod do Anchal Zamana kya kahega','Neele Neele ambar','Hai re tera gungta'. Wow amazing!!
A girl will be wearing a micro mini shorts and some skimpy top, and be singing 'Chod do Anchal'. Where is 'Anchal' in the first place?
And in 'Neele Neele ambar' song, the lead pair will be happily dancing under red lights for 'Neele Neele ambar'.
In that 'gungta' song the lady will be having an hair style of an octopus. Where is the Gungta?

Forgive me for trying to see logic! But atleast basic things can be maintained

On the same note, something Kamalhassan said during his interview was interesting. He says there should be no songs in Tamil movies. Instead there should be lots of Music Videos and he would also like to contribute to the same. How nice it would be?


Cut and Pasted by F e r r a r i at 12:31 AM


|